Hello and Welcome to my website.
I am really glad you do research first on InfluencersEarn since there are a lot of scammy websites and systems that just want to take advantage of the ordinary user.
In this review, we are going to take a look at this website and most importantly we are going to learn whether you can make some money with it or not.
You are promised to make money by referring your friends and also by doing some easy surveys.
Is that really so?
To me, this website seems suspicious right from the beginning.
What does it mean?
Is InfluencersEarn a Scam?
Let's find out how this system works and whether or not you can make some money with it.
Disclaimer
Please note, I am not a member or an affiliate for InfluencersEarn. This review is based on research and information available online in the public domain. Any recommendation and conclusions are only opinions and may not apply to all persons or situations.
InfluencersEarn Overview
Product Name: InfluencersEarn
Price to Join: $0
Creator: N/A
Rating: 0/10
Do I recommend it? No!
InfluencersEarn Summary
InfluencersEarn is supposed to be a GPT (Get-Paid-To) website where you can make money by taking simple surveys or performing tasks.
The problem with InfluencersEarn is that they don't pay!
First, you are promised to get a signup bonus, then you get your link that you should share on social media. Your earnings go up, but once you are ready to cash it, they reject your request and eventually shut down your account.
InfluencersEarn is a data harvesting scam and you should avoid it.
People are attracted by the lure of quick money but the truth is that:
InfluencersEarn is a scam
There is no such thing as quick money
If you want to find out how to make money online, I suggest reading the review of this educational platform that teaches the real stuff. You can read the review by clicking at this link, or you can join directly:
InfluencersEarn Review
InfluencersEarn is a website that pretends to be a GPT site (or Get-Paid-To site). The way it should work is you sign up and perform online surveys, watch videos, refer others to join the platform and you can earn a few bucks.
This is how the legit GPT (InboxDollars or TimeBucks) websites work.
InfluencersEarn is not a legit website though.
We are going through some of the red flags to show you why this is a fraud.
Who Is Behind?
When you are not sure whether the system is legit or not, there are certain steps you want to make. First of all, check who is behind the website.
Is there a real person or a company?
Usually, you want to check the "About" section.
InfluencersEarn does not have such a section, but they claim to be in business for 10 years.
They also claim that their income is coming from the Ad revenue. But there are no Ads at their website. Not a single one.
Regarding the age of this website – 10 years in business?
It is an outright lie and it is very easy to check how old the website is.
Here is a short video that shows us how we can check the domain age.
This particular video shows how to check the domain age of a different scam (a clone of Inboxdollars.com, called very similarly inboxdollar.co. This clone has been taken down already).
Just go to whois.com and enter the domain name and here is what you get:
As we see the InfluencersEarn was registered in September 2019, so there is no way they can be in the business for 10 years.
Even looking at the payment proofs we see that this entire platform is one big Red Flag. They show you the screenshots taken in May 2019 or August 2019.
Who is it For?
I personally don't recommend joining the InfluencersEarn. This is a fake website the pretends to be the GPT site.
If you want to join a legit GPT site, you will be better of signing up for TimeBucks or Inboxdollars.
As I describe in the reviews, you won't earn a lot but at least you won't be scammed and your personal data should be safe.
As for the earning potential, the legit GPT sites pay about $100 per month, and the threshold to cash out is about $10.
Again, regarding the InfluencersEarn, I strongly suggest you stay away from this website. It is just another clone of these scams
It is easy to sign up, no questions about that.
After signing up you will be given your link that you can grab and share so others can join the InfluencersEarn as well.
Unfortunately only to find out that they are about to be scammed.
In the next section, we are going to see how the InfluencersEarn dashboard looks like. And let me tell you right here, that it is pretty similar to the other scams that I have already reviewed.
Inside the dashboard, you are asked to perform some specific tasks. As you go through different tasks, your earnings go up. But only "virtually".
Once your earnings reach the minimum threshold, which is $250 you can ask for the withdrawal.
Request for the cash-out. They say you can get paid within a few days.
Your request is put on hold, though. You must wait for several weeks.
After about 4 weeks your request is rejected. You are told that you have been using fake clicks and your referrals are fake as well (pretty ironic for a Fake system, right?)
At the end, your account is closed and you can't log in back with the same user name.
One note:
If you want to check by yourself how the dashboard looks like you can join the InfluencersEarn even with a fake email.
This is actualy another proof that the system is a fraud.
The legit GPT systems allow you to sign up only with a valid email address or via a valid Facebook profile.
Let's Have a Look Inside the Members Area
The InfluencersEarn dashboard looks just like the other clones of this system. Whether we check the OGTask or ZoanCash, the back office of these systems looks pretty much the same.
On the left-hand side, you have a menu, in the middle some notification and when you scroll down you will get to the Task Board.
And here is another unrealistic claim.
They say that when someone clicks on your link you get $2 for each click. This is just B.S.
Why would they pay you for the clicks? It does not make any sense.
(If you need further explanation let me know please in the comment section below).
At the lower section of the dashboard, there is a section with tasks you can perform and a fake leaderboard.
I am not sure if you can see the "potential" earnings for each task, but let me repeat that for you:
Refer a friend – Earn $10
Get Clicks – Earn $2
Complete Surveys – Earn $30
Creat YouTube Videos – Earn $50
Download Apps – Earn $20
These are unrealistic earning claims.
The legit GPT sites pay few cents for tasks like that and not tens of dollars.
The Claims vs Facts
Let's sum up the red flags we have found.
1) Age of the system
InfluencersEarn claims to be here for 10 years. As of this writing, that means that this system has been around since 2010.
We know by now that the domain influencersearn.com was registered only in 2019, so there is no way they could operate without the website from 2010 to 2019.
They just want you to believe that they are an experienced company.
Apparently, they have already paid more than $50M to their clients.
It is just BS.
2) Fake payment Proofs/Testimonials
Here are the screenshots of the InfluencersEarn payment "proofs":
And another one:
It is obvious that these are fake.
These were made before the InfluencersEarn has been registered.
3) No One Gets Paid
As it is already explained above.
InfluencersEarn does not pay and every person who signs up performs the tasks and refers others to join ends up frustrated and angry.
It is just a waste of time.
Let's take as an example the other clone of this website and that is RewardDollars.
Here is a comment from a person that earned more than $600:
And here is another comment you can find at the Social Bounty Review:
4) Contact information – Not working
I have tried to get in touch with someone from the InfluencersEarn, but so far no luck.
And I am sure no one will get back to me.
Even their social media icons do not work properly.
How about the postal address?
It seems they are located right in the middle of Dublin downtown.
5) Terms and Conditions
There is either a typo or maybe it is kind of a joke in the InfluencersEarn Terms and Conditions.
It says that if you are younger than 99 years old you are not allowed to use this system.
I believe they should be already aware of this typo, I mean they are here since Autumn 2019.
6) Fake Testimonials vs. Real Testimonials
Have you seen the testimonials they use?
There is some made-up text and name with some incredible numbers, apparently how much these people made.
But there are no photos, these names are fake, so there is no value whatsoever.
If you want to check the real (at least partially real) testimonials, you should check the Trustpilot, where you find the real testimonials.
Obviously, they are mixed up with fake ones as well, but you get the picture.
You can check the Use2Earn review as well, to see that both systems have the same patterns, same incentives… basically, it is the same fake.
What I like

Absolutely nothing
My Advice: Stay Away from InfluencersEarn
What I don't like

They lie about the foundation date
InfluencersEarn does not pay
Contact does not work (missing email address)
Payment proofs – fake screenshots
Fake Testimonials
Where to Go From Here?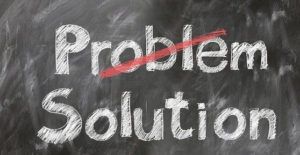 I don't know how long you have been searching for a system that is legit and helps you to make some money online.
It can become very frustrating and it took me more than a year until I found what really works.
And only after that, I realize that making money online requires a lot of work and patience.
I used to think that there must be some way how I can put affiliate links on Facebook and people will click on that and I earn a commission.
It does not work that way.
What does work?
First of all, you must provide people with some valuable information. For example, to educate them what is an online scam.
Or, to show them how to avoid scams.
That is why you should invest your time in education and learn how to build a website, something about SEO, and how to monetize the traffic.
I am glad I have found one platform the teaches me how to drive traffic and how to rank well on google.
(that is why you have found this review, right?)
And even this may sound like a pitch, you don't have to worry. The platform that has taught me about affiliate marketing, has one big advantage over most of the courses out there.
You can test it out for free for 7 days. Just use your email and take the 1st 10 lessons absolutely for free.
Only after that, you decide whether it is something you want to do or not.
Regarding the "easy money" here are a couple of domains you can check.
www.inboxdollars.com
www.swagbucks.com
www.surveyjunkie.com
www.timebucks.com
But as I mentioned these are good if you want to make some pocket money, maybe a couple of bucks like $50 or $150 per month (depends on your location and how much time you spend doing the surveys and other tasks).
Is InfluencersEarn a Scam?
Stay away from InfluencersEarn!
It does not make sense to join this platform. They only gather data like email, password, and sending you to other websites where you most likely will get scammed.
There are other clones of the InfluencersEarn and you may have stumbled upon them o Facebook or other social media. Stay away from them as well!
If you are looking for a way how to generate income in the long run, check the link at the very end of this post.
After signing up, I will be your guide and you will learn how to build a sustainable business online.
If you have questions, let me know in the comment section below. I will be more than happy to help you or provide you with feedback.
Thank you for reading
Mike
How to Get Started with Affiliate Marketing Business?
I have been a member of Wealthy Affiliate since late 2017 without prior marketing experience.
Beginning of 2018 I have learned how to build a website that drives traffic and makes sales.
Since the summer of 2019, I am a full-time internet marketer and I work from anywhere I want, whenever I want.
Training within Wealthy Affiliate teaches how to generate a consistent income in the long run.