As I do many ClickBank product reviews, I decided to make a review about Daily Cash Siphon. You are probably curious whether this product (DCS) can be of any value to you and most importantly whether you can make money if you apply what is inside of DCS.
I am going to share my thoughts about DCS with
you.
So, what is Daily Cash Siphon about?
We will take a look at the sales video, price structure, members area (inside the actual product) and we will highlight the pros and cons of Daily Cash Siphon (DCS)
The website of DCS has been created in summer 2018 and the traffic started to be significant in October 2018. So it is quite a new product.
Name: Daily Cash Siphon
Website: www.dailycashsiphon.net
Price: Advertised Price $37 (Possible to get 7 days free trial for Free) + Upsells
Owners: William Fairbrother as a spokesman (most likely not a real person)
Is Daily Cash Siphon a Scam – Overview
The first minute I saw the sales video, it reminded me of some other product. So I have checked a bit deeper and a few minutes later I recognize a pretty similar sales video called 5 Minutes Profit Site. I did a review of this product, earlier this year.
It seems that the same person/company is behind both products. So the name of the spokesman is probably made up. Nothing uncommon with ClickBank products. (List of ClickBank products I do not recommend).
The sales video of DCS is pretty hyped up, which to me personally is a red flag. But I don't want to jump quickly into final conclusion, as they are some quite valuable products with hype sales video as well. (I guess it is just a strategy to sell the product).
They (DCS) show you the income stats from the ClickBank account. Apparently, a few days after they created a ClickBank account, their daily income is more than $300. After a week, it is not less than $1,800 a day!
– These numbers are simply made up.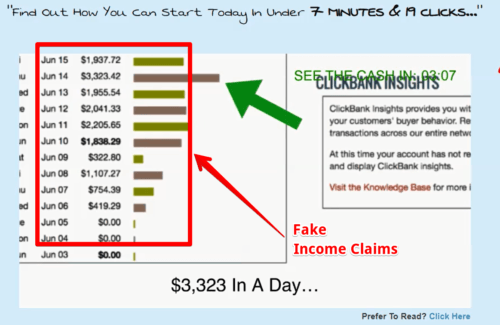 They do have a story though, saying that there is a secret to "racking up fast stacks of cash from the Internet".
Well, they make sure to use the word "secret" as it draws people's attention.
What is also mind-boggling, that you only need 7 minutes & 19 clicks and all you need is one trick to legally get money from the controversial $480 Million Market.
OK to reveal the truth, they talking about how to set up a blog and how to monetize this blog.
There is no secrecy about affiliate marketing nor nothing is controversial with it.
They just make the sales pitch too hype-ed up so people will convert better. Although I doubt it. Let me know in the comment section below
– Would you sign up for a product with such a hype sales pitch?
or
– Do you prefer a sales pitch that focuses more on products in a calmer and realistic way?
Please let me know in the comment section at the bottom of this page.
The Good & the Bad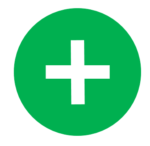 This Product actually has training material
Price – possible to get a free trial (You will be charged full price after 7 days)
Money-back guarantee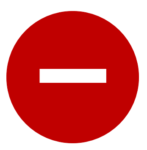 Sales video Too hyped up
Unrealistic income claims
Sales video and actually training section are 2 different things
The creator of the product is not known
Who is it For?
The product is intended for everybody who wants to make money online. But according to the sales video, unfortunately only some newbies might fall for those false statements.
Of course, who does not want to earn $1,000 a day with only a few clicks?
It just does not work that way.
In the sales video, they keep talking that this is a great product for those with no experience, it does not matter whether you are busy or lazy.
I believe it is fair to tell you to know that the Daily Cash Siphon product is not what the sales video says it is.
In fact, you will find out inside the member's area. There are lots of materials about blogging, keyword research, creating content, outsourcing content, social media sharing, and so on.
So definitely nothing you could do in 7 minutes. I find it very misleading.
Soon you are about to discover that the actual product has little to do with the sales video. In fact, once you are inside the members' area, you will see quite decent training on how to set up a WordPress site, how to blog, things like keyword research, and so on.
Do definitely nothing that can be done under 7 minutes and 19 clicks.
Daily Cash Siphon Tools & Training
When I got into the member's area, I had to double-check the product, since it was not what I was expecting. I expected some kind of 3 step process software where you would connect with ClickBank products and using some solo ads start driving traffic.
I mean something that can be done "under 7 minutes and 19 clicks" – as you were promised in a sales pitch.
But this looks like a reasonable product, with lots of material.
As you see the platform has 2 sections. The first half is the part where you learn stuff and on the second have you have the tasks. So you are going to apply the knowledge which is a good approach.
For example, Video Section -3 is about Setting Up a Blog:
You have videos to each part and then you going to actually do it on your own.
There are 60 videos to go through and 33 tasks. I have briefly listed the topics here:
Section – Introduction
Section – Blogging Basics: Here is a video about the Mindset of a Successful Blogger. You find here 2 more videos that are about choosing the best niche for you and naming your blog.
Section – Setting Up a Blog – This section contains 4 videos about picking a domain name and connecting this domain, and finally how to install WordPress.
Section – WordPress Set Up – This shows you will set up your website. It is good for beginners as it starts with the WordPress dashboard. It shows you General settings, setting up important pages, Widgets, Setting up Homepage, WordPress Plugins and Themes and Akismet Configuration
Section – Blog Content – This section is about Content. There are 10 videos here. All 10 videos have a total length of 1 hour. Here are some topics: Where to find inspiration, Keyword research, Keyword density and postal length, how often you should post, outsourcing your content, advertising for guest bloggers and adding blog posts.
Section – Affiliate Commission – Here you are shown how to create an affiliate network. How to Add Privacy Policy @ Disclosure, how to add affiliate links to your content. You will learn how to create product reviews. This section also concerns google ad-sense and finally the email list.
Promoting Your Site (Traffic) – This section is also quite long with more than 10 videos. It teaches you how to get traffic to your site. It has an introduction video, following by Onsite SEO Tweaks, Social sharing. There are 3 videos on Using Twitter Effectively.
Then this section continues with Social Sharing Plugin, Guest Blog Posts, Article Marketing and how to become an active forum member.
Tweaking Your WordPress Design – How to make your WordPress look better. 5 Videos with instructions on how to add pages to the menu, how to update your sidebar, adding image/logo. You can customize your WordPress Theme and/or change the Theme.
QuickFire Daily Cash Method – Here is actually the part where you are shown how to connect, or how to use ClickBank. You will learn how to add your landing page, use Udimi and how to Drive Solo traffic.
Outsourcing – The last section is about outsourcing. You basically have a list of websites here such as iWriter, Fiverr and Upwork. Here you can find people to write content for you, or design a logo or whatever you wish if you have a budget.
As we have seen, this looks pretty extensive, especially comparing with other ClickBank products.
At the top of the member's page, you also see the Upgrades. These are upsells.
Daily Cash Website
Daily Cash Niche Site
Daily Traffic Siphon
The costs are in the Price structure area below. But if you want to buy all of them, the price is $481, without the basic price, which is $37.
So if you add them together, we are getting close to what is called a high ticket product (over $500).
In the 30 Day Task List, you are prompted to complete the task as per the DCS video.
Inside the Bonus, you find some articles about why use WordPress, the History of WordPress, and what is blog.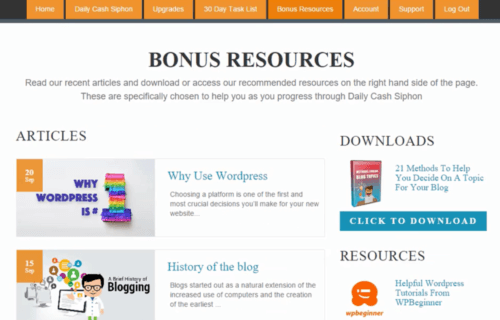 Support
There is a support section within the product members' area. They say they need 24 hours to give you feedback. Also, you will find a chat available in the right corner.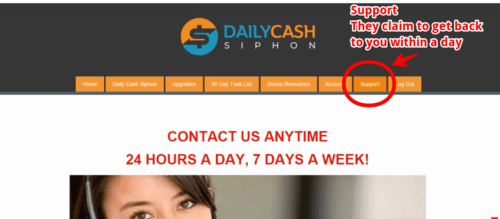 I think, though that it is a bot with prepared questions/answers. But it is much more than most of the ClickBank products I reviewed have.
Daily Cash Siphon Price Structure
The front-end price for DCS is $37. There is also a way how to get a week's trial for free. I think I managed it by pretending to leave the site, and then the pop-up window just showed up.
Be aware, that even you have this option to try it out "for free" you are still asked to use your credit card.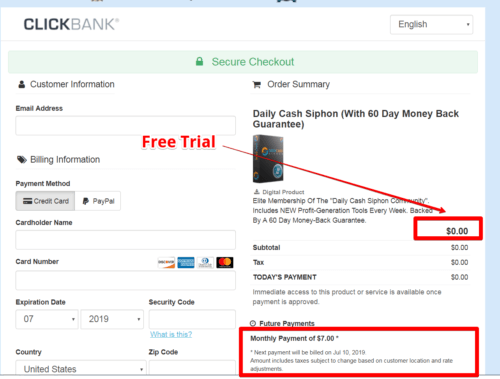 You will be charged 7 days later.
They offer quite a lucrative program for affiliates. The commission to be paid might be up to $352.18 per sale.
So you can imagine how much worth upsells this product has. In fact here is the screenshot for you to give you an idea.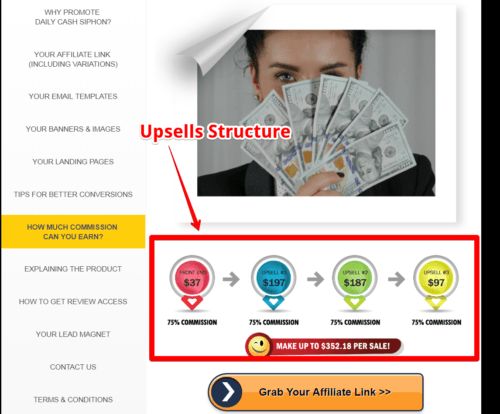 To be honest I never tried these upsells.
First, I hate such a thing as upselling. Especially when I am 98% convinced that there is no value in it.
The only value is the one that the owner gets – and of course other affiliates, but not the customer.
(I am not affiliated with DCS)
My Final Opinion of Daily Cash Siphon
I think it is not fair to show you how to make money one way in the sales video and then when somebody purchases the product he sees that there is something different inside the member's area.
I don't understand why they made it this way – it is misleading. When I got into the members' area for the very first time I thought there was a mistake. I thought I bought a different product…
Nevertheless, once you purchase the DCS you can find pretty decent material to go through. You are shown the basics of what you need to know to set up a successful blog page. Most of the CB product does not show you this.
Be aware of the upsells though, as in most cases the only purpose is to multiply the income of the owner(s).
Daily Cash Siphon at a Glance…
Name: Daily Cash Siphon
Website: www.dailycashsiphon.net
Price: Advertised Price $37 (Possible to get 7 days free trial for Free) + Upsells
Owners: William Fairbrother
Overall Rank:

VERDICT:
Regardless of the sales video, this product is about how to set up a blog.
Certainly, it is possible to make money blogging. Just keep in mind that it requires time and some SEO knowledge.
But if you have trouble with content creation, I think it might not work for you.
Do I recommend this product? If you manage to get the free trial as I did you can certainly get it. Make sure you concentrate on the training material and if you find out that you are not happy, simply ask for the money back.
Do it through ClickBank support, as it is a very simple process and no questions are asked.
When you decide to check out the product, I would suggest you check out also this Wealthy Affiliate platform where you get the 7 days free trial as well.
The only difference is that with the Wealthy Affiliate free trial you don't need to use your credit card at first. You only need your email in order to try it out.
With the DCS, you first need your credit card, so you will be automatically charged after 7 days.
If you have any questions regarding this product, or how to create a website, please let me know in the comment section below. I will be more than happy to help you out.
How to Get Started with Affiliate Marketing Business?
I have been a member of Wealthy Affiliate since late 2017 without a prior marketing experience.
Beginning of 2018 I have learned how to build a website that drives traffic and makes sales.
Since the summer of 2019, I am a full-time internet marketer and I work from anywhere I want, whenever I want.
Training within Wealthy Affiliate teaches how to generate a consistent income in the long run.