When it comes to a home-based business people often try different things, and one of those is network marketing or MLM. Usually, they are approached by an MLM member who tries to get a new referral and tries to make his team bigger.
Not many people do research first. That is the reason why it is (not always) easy for a sponsor to entice the person into the MLM business. They sign up for a company and soon they are about to find out that it is not what they were promised.
This is not your case – you want to know what is the Ariix about and I am happy for you since you do your due diligence.
So in this review, we are going to find out what is Ariix, what products they offer, what are the pros, and what are cons of Ariix.
By the end of this review, you will know whether the Ariix is a scam or not.
I am not affiliated, so I do my best to this review as objective as possible.
Disclaimer
Please note, I am not a member or an affiliate of Ariix. This review is based on research and information available online in the public domain. Any recommendations and conclusions are only opinions and may not apply to all persons or situations.
Ariix Overview
Name: Ariix
Website: www.ariix.com
Price to Join: $335 – $2,000+
Recommended: Not really (I personally prefer a different business model and here is the comparison: Affiliate Marketing vs. MLM. You are welcome to read it as well and form your own opinion).
 Ariix Summary
Ariix is an MLM company dealing with beauty, wellness. This is (so far) legitimate MLM, people do get paid. 
However, the earning potential is small and the majority of people don't make a decent living. 
On Average, about 90% of representatives make less than $275 a week. 
There are others ways how to generate income in 2020, and beyond. 
one of the easiest ways is Affiliate Marketing. 
Check the method where I have learned how to create a website, how to get free traffic, and how to monetize the traffic. 
I know to make 4 figures and can work anytime I want. 


Sign up for Free and I will guide you through the platform. No Credit Card Needed – Just your email
What is Ariix
Ariix is an MLM company that sells wellness, beauty, health, and weight-loss products.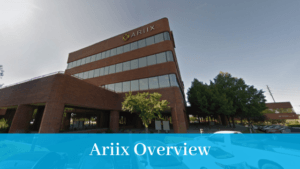 The company has been founded in the summer of 2011 in Utah, Salt Lake City. (Utah is the capital city of MLM's where you find many other companies, for example, Rain International, or 4Life or Paparazzi Jewelry).
Founders of Ariix are former senior executives of a company called USANA (another MLM company founded in 1992 and based in Utah, that produces a variety of nutritional products, skincare products, and dietary supplements, source: Wiki).
Ariix has also offices in Europe, Netherlands, and the UK. It operates in 23 countries including Australia and Japan.
The founders of Ariix Fred Cooper, Mark Wilson, Jedd Yates, and others realized that they have to change the approach.
Therefore they offer different kinds of products from different brands.
This approach is sort of unique when it comes to MLM companies. Most of them stick to one brand only and it makes it difficult to distribute the products, which means that their IBOs (Independent Business Owners) have limited options.
The Ariix has a wider spectrum of brands, so the products can reach more people.
Is Ariix a Scam Or Pyramid Scheme?
Ariix is not a pyramid scheme. Pyramid schemes are illegal in most countries.
Here is a short video explaining how to spot a pyramid scheme:
But I understand why many MLMs (including Ariix) are called that way.
When a pyramid scheme adds a tangible product to sell within its portfolio it becomes an MLM company and it is legit. This is a simple explanation but in the principle, it works that way.
Many MLMs, though, have been involved in lawsuits. Even Amway, as one of the largest MLM companies (if not the largest one), was involved in a class-action lawsuit. So it is not an uncommon thing.
Ariix is still a new company (it has been around for less than a decade) and so far no significant lawsuit (at least I have not found any).
Also when it comes to the questions of whether Ariix is a scam, we must say, that the distributors do get pay by Ariix, so it is not a scam either.
Does it mean that Ariix is a good company to get involved with?
Not really, and we are about to find out that the majority of their distributors are not earning a lot. In fact, many of them lose money, because of the rules.
What is the Price to Join?
Some MLMs you can join without any registration fee, some of them require buying some products, others are pretty pricey to get started with.
Ariix belongs somewhere between the 2nd and the 3rd category.
Let me explain:
You as a potential representative have more than one option.
Each option requires you to buy a different amount of products at a different price. It ranges from about $330 to more than $2,000. Every one of them comes along with the BOS program, which is Business Orientation System and it costs an additional $34.95 (some call it an upsell you can't avoid).
Here is the short video about what the BOS is:

Following is the list of all 4 options you can choose from. Each option or level has a different price, but the amount is not fixed. Rather it requires reaching a certain level of PV.
Meaning, each level has a certain personal volume number (PV).
1) Ultimate Level starts at $2,084 (1500+ PV)
This is probably the most preferred plan you are offered. The reason is, it is the most expensive one.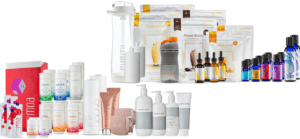 Sure you get a bunch of products as you enroll. To mention a few of them:
Ultimate business enhancements (compliance one-on-one, early product access), Omega-Q, Biopro-Q, Puritii Water Filter 2.0 Slenderiiz Blender Bottle, Priime Fractionated Coconut Oil, etc.
There are about 80 different products altogether.
Depending on the pack you choose, it costs from $2,084 to $2,128. Both have 1,500 PV.
You can also build your portfolio of products within the Ultimate level, but it must reach 1,500 PV.
2) Elite Level starts from $1,435 (1000 to 1499 PV)
Choose your favorite pack. They have a slightly different price.
Depending on the pack you choose this level costs up to $1,750.
As an example. you can enter this level also by purchasing the Puritii Air Purification System 110, which costs $1,750.
Here is more about the Puritii:
In case you go for a pack containing several products you pay $1,435 for Slenderiiz Elite Pack (available in the US and Canada).
Here is the list of products within this package:
4x Optimal-V    

4x Optimal-M
4x Rejuveniix
4x Omega-Q
2x PureNourish Natural
6x Slenderiix & Xceler8
1x Slenderiiz Blender Bottle (Gray/Orange)
All together 25 products.
The average cost for one is more than $57.
3) Business Level from $748 (500 to 999PV)
You can choose
Slenderiiz Business pack, or
Nutrifii Business pack or
Business Nucerity pack.
To qualify for the business level you have to purchase products that have at least 500 PV. All mentioned packs above have just 500PV
In the case of Slenderiiz Business pack, you get
5x Slenderiix & Xceler8
and 5x Rejuveniix
There are benefits within this option, such as Early product access, flex time ordering, IIX membership and a few more.
4) Activated starts from $335 (200 – 499 PV)
This is the cheapest way how to become an Ariix representative.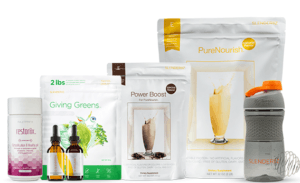 You can purchase the "Get Fitter Pack" for $335 (this is 200 PV which is the minimum threshold to get in Ariix).
This pack contains 1 item of:
Slenderizz Blender Bottle
Restoriix
Purenourish natural
Power Boost
Giving Greens Drink
and Slederiiz & Xceler8
You can get a discount of 15% for all the packs, but you would have to subscribe to an Auto-delivery. This applies to all the above packs.
That means that whatever pack you choose, it will be delivered to you each month ( they call it "cycle" which is defined as 4 weeks).
Just let's take the cheapest Level that costs $335 (to get the 200PV). With a 15% discount, you would end up paying $284.75.
On top of it add the one-time cost of 34.95 for Business Orientation System.
There are a few questions you should ask yourself: 
Do you have a budget of at least $300 each month for this stuff?
Will you be able to find customers who buy all that product within 30 days?
Are you able to convince them to join the Ariix, so you can build up your team and have a bigger chance to make a profit (Remember that the person must be able to sell the same amount of stuff as you do)
Because to maintain the Activated level, you have to be able to purchase the products to reach the 200 PV, every single month.
And we have mentioned the cheapest program, which in my opinion is not cheap at all (comparing with another business opportunity f.e. affiliate marketing).
Imagine maintaining the Elite Level where you have to make 1000 PV, which is equivalent to $1,435 at least!
Every month.
Generally speaking – Is this sustainable?
One can say, that an investment of about $3,500 per year (assuming you enroll in the cheapest option)  into a business is not that bad.
Comparing to an offline business, let's say with franchise business or any other brick and mortar business it is a low barrier to entry.
Sure, a couple of thousands vs. hundred of thousands is a peanut.
But it is important to ask a question about whether this MLM business is sustainable for you.
In the next section, we are going over the products and the prices.
Do people buy pricey products, whereas they already have their favorite brand? I mean all these products are nothing new and in my opinion nothing special.
Let's check them out.
Products, That Ariix Offer
As I have already mentioned, this company offers products from different brands. It is a good thing so the distributors can address more customers.
Let's go briefly over the brands Ariix sells:
This brand is about cosmetics, personal care. Products should be toxin-free and contain formulas deriving from natural ingredients.
There are 2 products within Puritii. The first one is Puritii water filtration and the second Puritii air filtration system.
In this department, we find essential oils. According to the website of prime oil, the ingredients are derived from all over the planet.
This is a premium collection that should help your body to reach optimum health.
Nucerity is all about skincare. These products help to create and maintain youthful-looking skin.
Liquid nutritional drinks contain a natural blend of vitamins, tropical fruits, minerals, and antioxidants. They don't contain any sugar nor artificial colors.
This brand is again about skincare. Creams contain ingredients to deliver superior and visible results.
Let's go over this brand a little deeper;
It is said that slenderize is a natural weight loss system. It is based on 3 following principles:
How much you eat matters – This sounds pretty logical – if you eat more than you burn, you will gain weight.
What you eat – It is not about calories only, but a balanced nutritious meal. Meaning 1,500 kcal of chocolate is not the same as 1,500 kcal properly balanced meal.
X-Factor – This is a product that should help you to multiply the number of pounds you can lose.
You should be taking Slenderiix together with the Xceler8.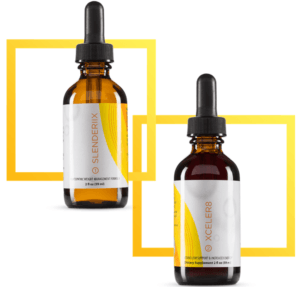 Slenderize is supposed to help you to feel less hungry and it controls appetite to support weight loss efforts.
Place about 15 drops under the tongue, 3x times a day before meals. Don't eat or drink 10 minutes before or after taking Slederix.
It is hormone-free.
Xcelers8 should help metabolism and increase energy.
It should be used twice daily (breakfast and lunchtime) 10 minutes after taking Slenderiix drops.
It contains vitamin B12, vitamin H and blends of adaptogenic herbs (which helps the body resist stressors of all kinds).
The price $171.36 ( 76 Personal Volume)
Besides the product, Ariix offers also a weight loss program. It is divided into 3 phases:
Preparation Phase – It lasts 2 days. You should start taking the Slenderiix and Xceler8 drops.
The Fat Burning Phase – This period is about consuming not more than 1,300 kcal each day. Depending on your progress this phase lasts from 1 to 6 months.
(if you want to find out more about the program, here is the Slenderiiz Program available also at the Slenderiiz website)
The Maintenance Phase – Once you reached your weight loss goal, it is time for the 3rd phase. This is a lifestyle and you must stick to it to prevent gaining the weight back.
You can also have a look at the entire Price List with the PV figures.
It is available on the Ariix website as well.
How Can You Make Money with Ariix?
We have seen that Ariix took a different approach when it comes to the product portfolio. Does it mean that the distributors make more money than other IBO from a different MLM?
Unfortunately, no.
We have already touched on the subject of being the Ariix representative. That requires you to purchase every 4 weeks product worth of 200PV. Now in money language, that means something over $250 (at least).
Most of the representatives just can't sell all the products within the 4 weeks and therefore they lose the money. Same as with any other MLM company.
But let's take a look at the facts.
Based on the Average Earnings Report (available on the Ariix website), almost 90% of representatives make $275 a week or less.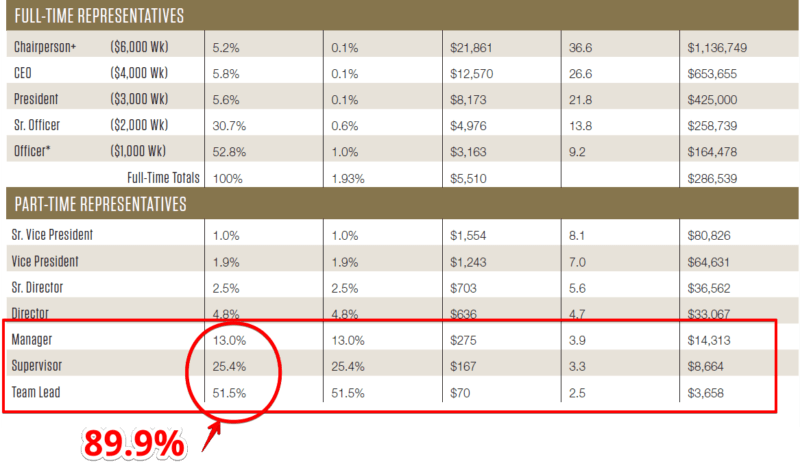 It is less than the minimum wage in the US.
Why is that?
First of all the price of the Ariix products is very high. It is not easy to sell these to people who already have their favorite brand. They might try one or two products, but the majority will just not buy (unless you are a great seller).
You have the minimum threshold of 200PV every month you have to purchase. On the other hand, you have the potential customers to whom you try to sell the product.
How many hours do you spend in the car to go and visit your prospects?
How much does such a party cost if you want to invite your friends? Another question you should ask yourself: Do you know how to persuade people so they eventually buy the products?
The vast majority of the representatives make money only because they were able to build up their downline. It is a fact that when it comes to generating income within the MLM, money is in the recruiting.
The commission for selling the products is about 15%, but the maximum of $2,000 (to get $2,000 commission, you would have to sell products worth of $13,333). That is a lot of products.
Unless you know a ton of people, it will be hard to make a living solely out of the commissions.
So again, you would have to get people to sign up.
The main purpose is to get a newbie to join and convince him to buy the most expensive product. If he is not able to sell them all, he must purchase it again next month. His sponsor is happy, he gets a commission.
But he would be happier if this newbie will be able to find another person to join.
Each individual has his methods of how to build the downline and to be honest – many of these methods causing unnecessary stress and indirect pressure on the downline.
What I like

This is not usual within MLM companies. The founders have a new approach and they want to reach more people. It also helps Ariix representatives to sell more products. It seems that Ariix builds the product portfolio, to make it bigger.
Training available within Ariix
Every representative has a chance to learn more about business. We have seen that the Business Orientation System (the drawback is that it costs almost $35, it is a forgettable price comparing to other fees)
What I don't like
If I would be approached by a friend of mine, telling me about a great business opportunity, but 1st of all I need to pay at least a couple of hundred for a product I barely heard of, and I have to distribute them within my family and friends –  I would probably leave and blocked his telephone number.
To me, it is frustrating and stressful to maintain the 200PV each and every single month (which is at least $250). In case I don't sell what would I do with all that stuff piling up in my living room.
(It certainly wouldn't make my spouse happy)
Not to mention the upsells, and you are kind of forced by your sponsor to keep buying more stuff.
There are tons of other products within the nutrition business niche for a lower price. Whether the competitors are different MLM companies or just regular products available online or in regular stores for a much affordable price.
Ariix products are not FDA approved
This is a common thing among all MLM companies.
This Might Be a Better Alternative For You
To work as a distributor or IBO for an MLM company seems like a good opportunity for those who want to have extra income and/or search for more flexible work. Everything is taken care of and the only thing you have to do is to start selling and building up a team.
But is it really that easy?
We have found out that it takes much more effort and at the same time only a tiny percentage of people achieve an average income.
There are many factors why success is rare in Ariix, but to mention just a few:
products are hard to sell, due to Ariix high prices
the market is saturated with very similar products
you building up a team (or recruit) with people who are your direct competitors
hundreds of dollars need to be spent before earning it back (most people just lose the money)
But is there an easier way how to make extra money?
Affiliate marketing could be the one.
I am not saying that this model is easy, but certainly, it has a way bigger potential than MLM.
You can read more about both in this article MLM Vs. Affiliate Marketing.
I recommend reading it through and in case you have any questions let me know.

The problem with MLM is that it still relies on recruiting and traditional ways of marketing which are face to face. How many people can you meet in a day to offer them a product? Yes, you can throw a party, if you that kind of person. But that again requires some investments (some snacks, drinks, etc).
Let me know what do you think about the Ariix. Have you had any experience with it or any other MLM company?
Please share your thoughts in the comment section below.
I would love to hear more opinions about that.
You can also have a look at the training I have taken where I have learned how to set up a website, how to get traffic, and how to start generating income online, from my home (or parents' house, or a hotel room in a mountain resort…)
There is a link below where will learn more about that platform.
Please Take a Look at Platform Teaching How To Start Business Online
I have been a member of Wealthy Affiliate since late 2017 without prior marketing experience.
Beginning of 2018 I have learned how to build a website that drives traffic and makes sales.
Since the summer of 2019, I am a full-time internet marketer and I work from anywhere I want, whenever I want.
Training within Wealthy Affiliate teaches what works.