Have you heard about companies that offer product testing and claim that you will be paid for it?
American Consumer Panels seems to be one of these companies.
The question is whether the ACP (American Consumer Panels) is legit or not.
The thing is that there are many frauds and scams out there and one must be careful to not fall for the scammy system.
In the following review, we are going to check the American Consumer Panels and see how it works and how much can you make (if anything).
You maybe already seen some reviews so by the time you are done reading this review you will be able to answer these questions:
Is American Consumer Panels a Scam?
One Note:
Please do not confuse the American Consumer Panels (which we are about to review) with the American Consumer Opinion, which is a totally different company and legit.
Disclaimer
Please note, I am not a member or an affiliate of American Consumer Panels. This review is based on research and information available online in the public domain. Any recommendations and conclusions are only opinions and may not apply to all persons or situations.
American Consumer Panels Quick Overview
Product Name: American Consumer Panels
Price to Join: $0
Creator: N/A
Rating: 1/10
Do I recommend it? No!
American Consumer Panels Review
American Consumer Panels is a website that claims to offer opportunities for earning money by testing new products on behalf of various companies.
It is important to note that this system does not actually provide payment.
Instead, it redirects users to another survey website while collecting money for itself.
This practice is known as Bait-and-Switch fraud, and it is strongly advised against signing up for this service.
What is American Consumer Panels?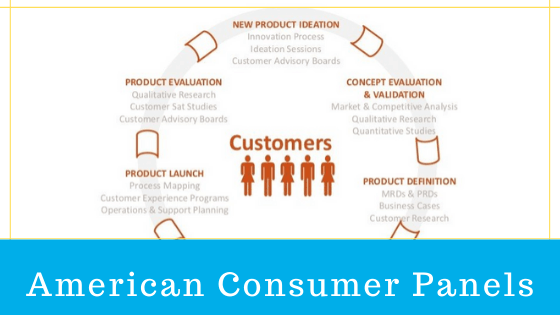 American Consumer Panel (or ACP) is a company that does product testing and helps to develop new products. You can be a partner with the ACP and make money by creating reviews of these products.
But let me tell you right off the bat that American Consumer Panels is not what it claims to be.
The thing is that you won't be doing any product reviews.
You will be redirected to other websites where you are supposed to do some surveys.
There are too many red flags and we will go through some of them to prove that the ACP is a scammy system.
Who Is Behind the American Consumer Panels?
This is one of the red flags I have mentioned above.
I couldn't find any information that leads to the owner of ACP.
Usually, you find this information on the About Us page but there is no such info.
I would also assume that such a company with an alleged good reputation has a profile on LinkedIn, but it is not the case.
If you do more research, you find a lot of negative reviews, so, at the end of the day, it does not surprise me that they don't reveal who is behind the ACP.
What we can find out is the domain registration date, but it does not say who is behind the website.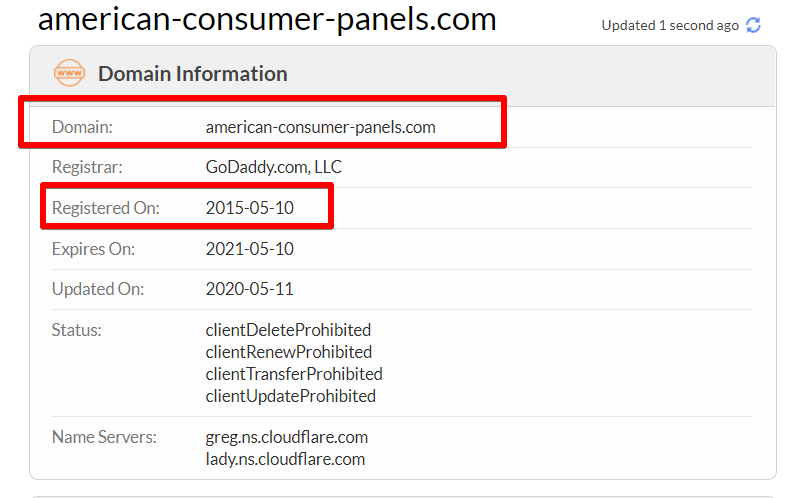 In my research, I found out that the ACP website back in 2017 (and even 2018) was claiming that it started in 2006.
(You can check how the website looked like in the past using the Internet Archive).
This is obviously not true.
We know that the domain American-consumer-panels dot com was registered in 2015.
The false statement about the beginning of the ACP has been removed already.
How Does American Consumer Panels Work?
First of all, I would like to inform you that this system works for candidates located in the US only.
The main reason is that the ACP does not ship the products for testing outside the USA.
Here is how it should be working:
What you do, is you get products to test. The products can be anything, and they come from different clients such as Kenwood, Ray-Ban, Tefal, HTC, and many others.
You see that there are many niches you can choose from (clothes, electronics, kitchen appliances, sunglasses, and so on).
You make a report or rather fill out some forms that include information about your experience with the products. Besides the written text and photos, you may be asked to provide some videos as well.
Here is the catch though.
If you want to start working for the ACP, you have to contact them via email. They will send you an email with links.
I assume that the links may be different, based on your location but here is what I got:
1) Join the LifePonts
This link directs you to a totally different website, called "Life Points Panel".
Life Point panel is a website claiming that you will test products, provide the manufacturers with your opinions, and be rewarded for it.
It does not sound too bad, but I don't see any relations between the Life Points and the American Consumer Panels.
Side Note regarding the LifePoints
The LifePoints seems to be a legit website, although my assumption is based solely on the thousands of reviews on Trustpilot: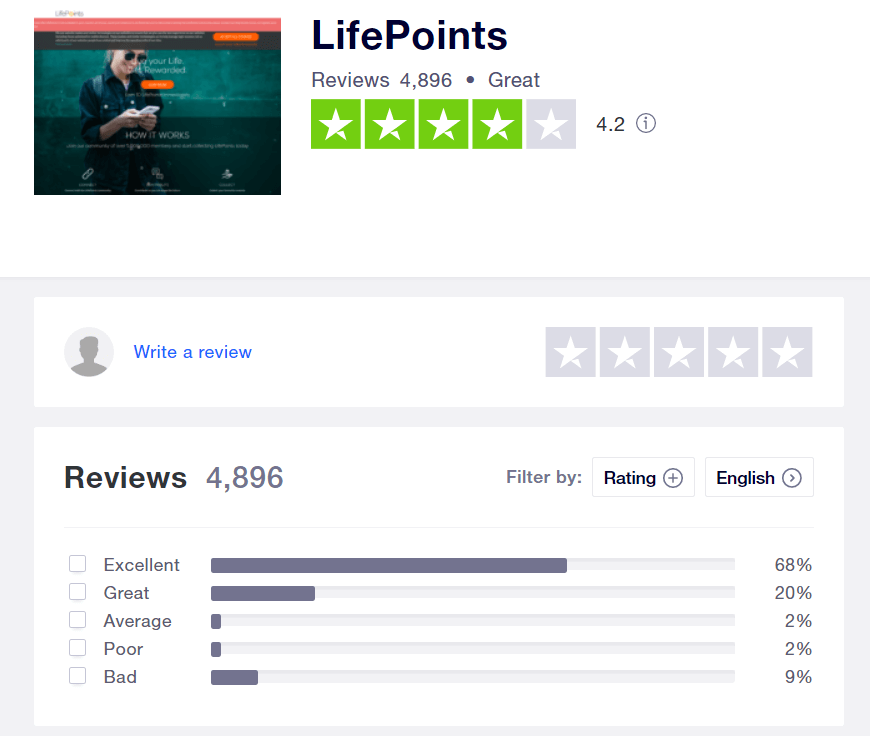 The second link goes to the Ipsos i-Say:
2) Join the i-Say Ipsos
This is another survey platform that has nothing to do with the ACP.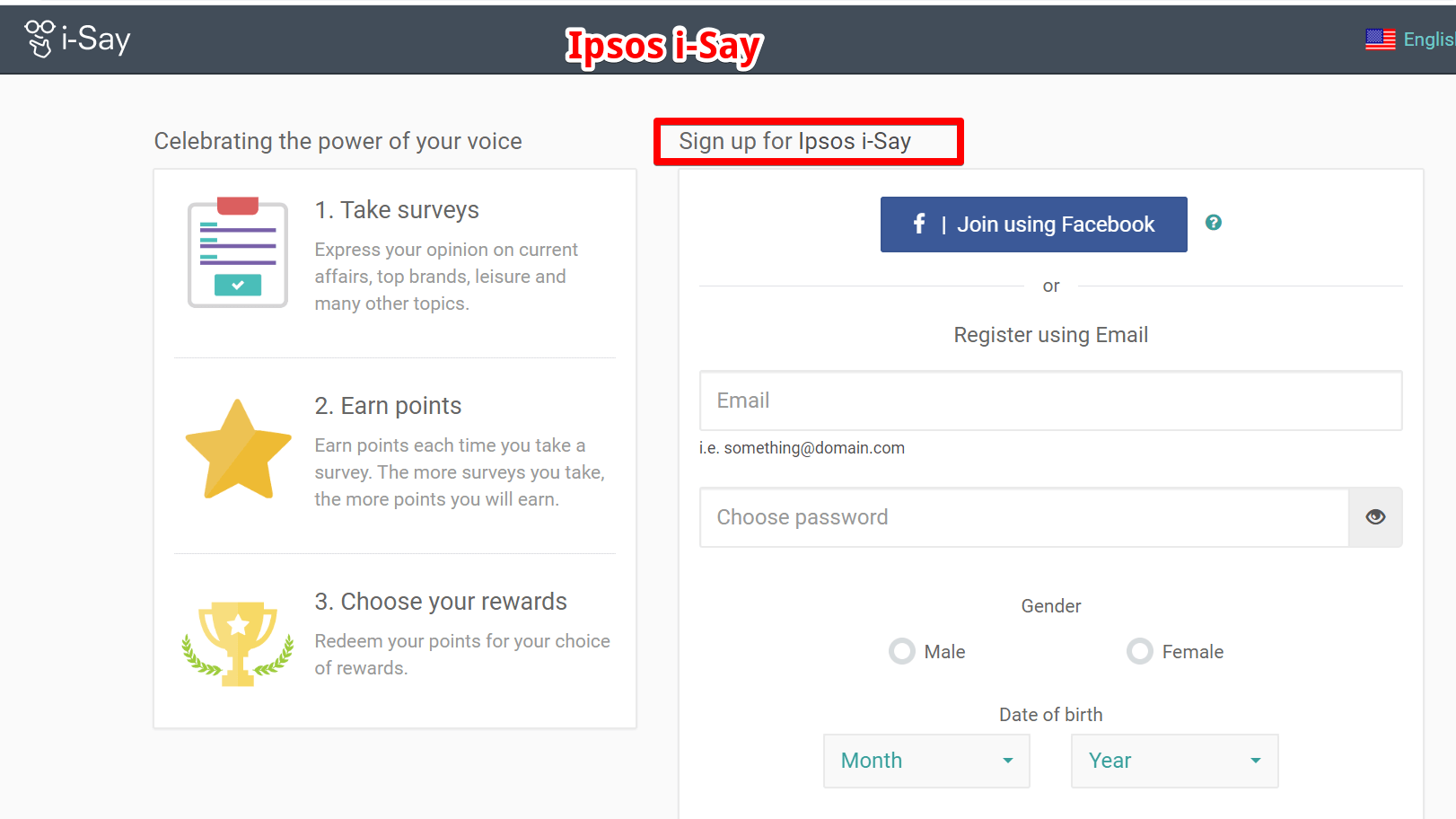 Based on the rough review, it looks legit as well.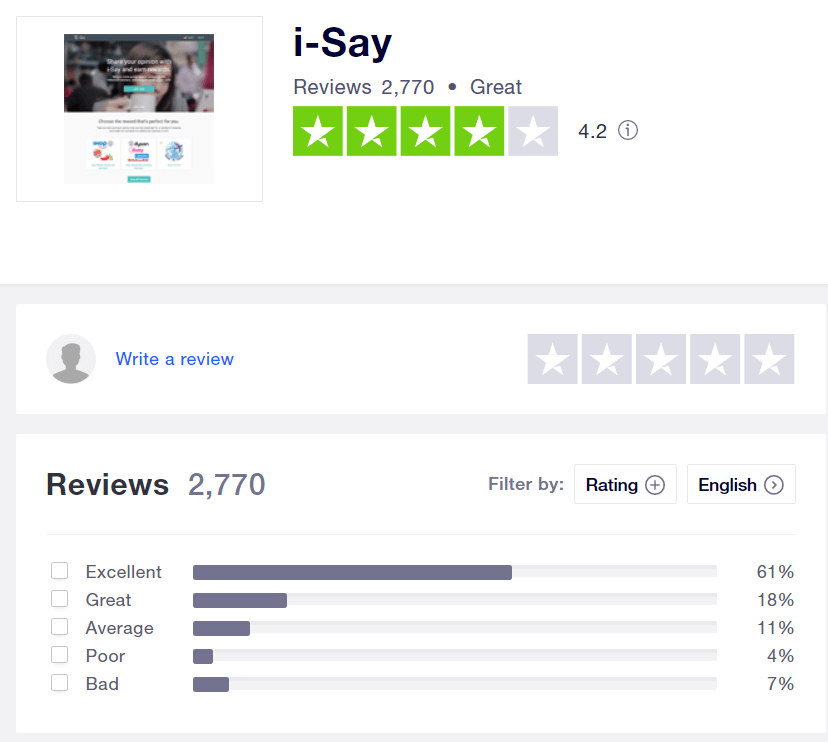 It seems that ACP is only a Bait-and-Switch.
As you see, you are redirected to other online surveys that have nothing to do with the ACP. They only collect a referral fee when you sign up for these other companies.
So there is absolutely no point in wasting time with the American Consumer Panels since there are no products that you will be testing.
Can You Make Money with the American Consumer Panels?
To be perfectly clear you won't make any money with the ACP.
What this website does, is redirect you to completely different sites where you should sign up and take online surveys. I am not sure if you are familiar with such survey sites, but they pay only a few bucks.
Let's take for example the Inbox Dollars.
This is a legit website (unlike the other scams) but the earning potential is very small.
People make maybe $100 per month, so it can't be considered as a system that generates revenue for you.
If you want to know more about the money-generating system, you can check this review.
What Do Other People Think?
We can also take a look at other people's opinions.
First of all the ACP is not BBB accredited so it is not a good sign.
If you dig more you will find dozens of reviews at Glassdoor. Let me share with you only a couple of the opinions about the ACP:
And here is an older one: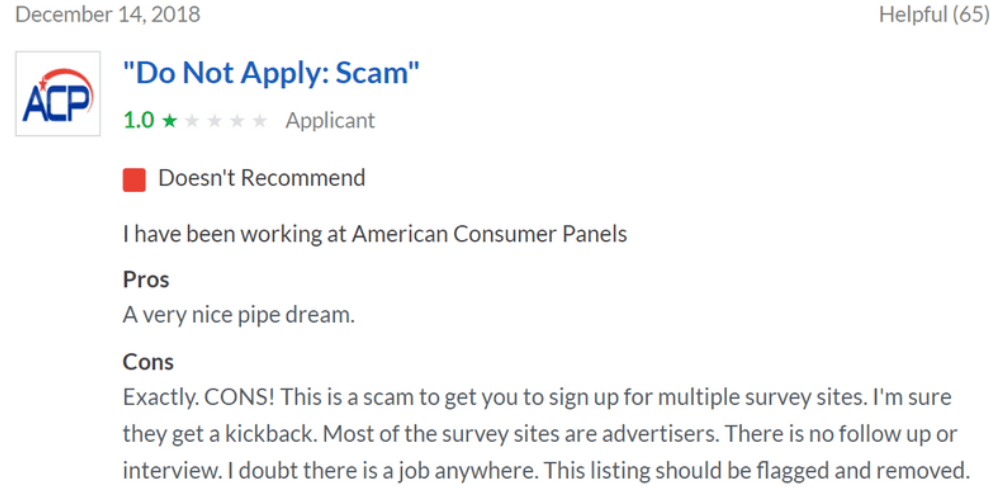 You will find also many positive reviews, but strangely enough, all of them are from the end of August and the beginning of September 2018.
The Claims vs Facts
No contact names
Every legitimate system should have information about who is behind the website, whether the name of a person or a company name.
There is no such information on the ACP website.
Social media – Old posts or not a presence at all
The American Consumer Panels is not very active on social media.
The last post on FB is from 2016 and only 502 people like the ACP.
There is no Instagram Profile.
Twitter – the profile was created in August 2018 and they have 4 followers.
And it is pretty much the same on Pinterest (2 pins).
I get it.
This information regarding the lack of social media presence does not necessarily mean that it is a scam.
But some of the comments are clear: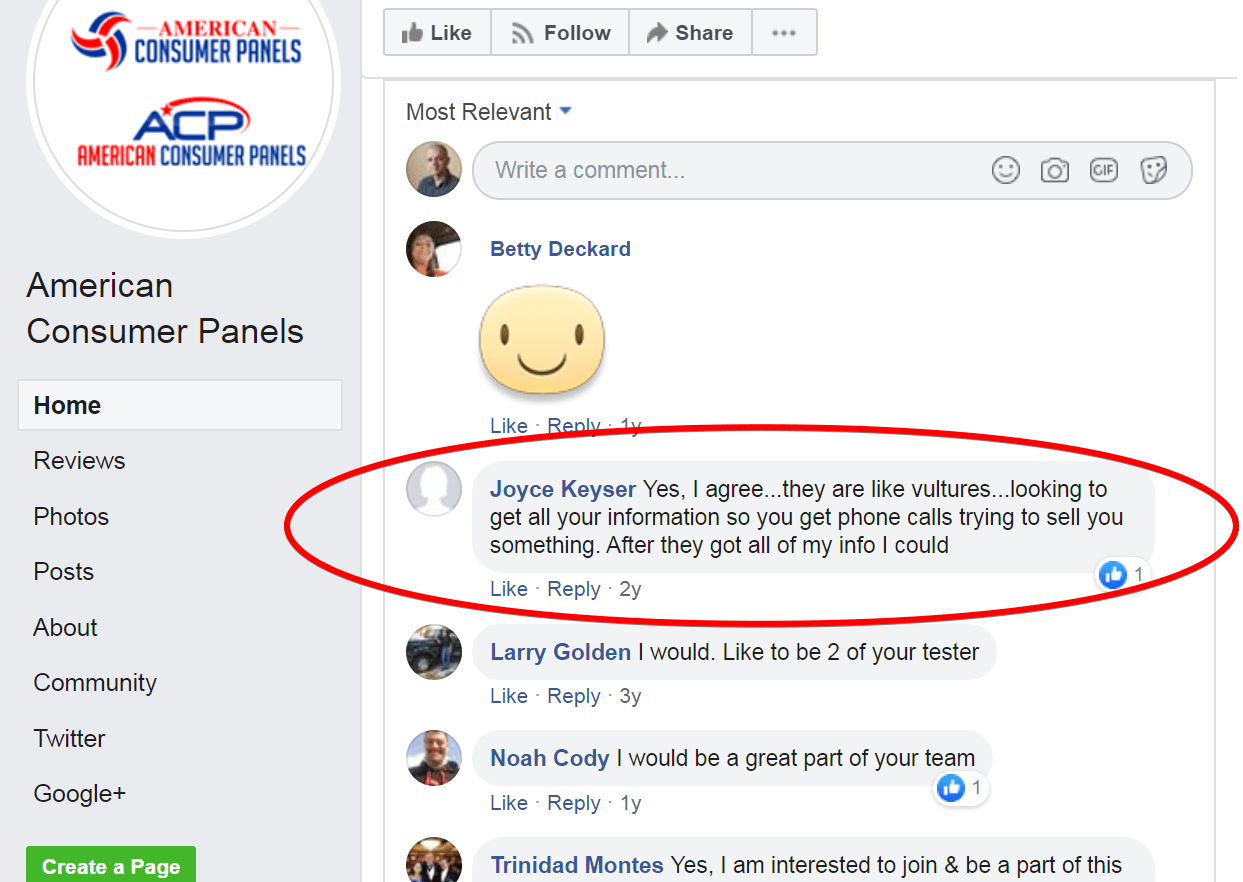 Physical Address
According to the website, the company should have the headquarters in the WTC building on "One World Trade Center, 285 Fulton St., Suite 8500 New York, NY, 10007".
But according to the search, suite 8500 is taken by the company called Servcorp.
This company offers Office spaces, virtual offices, and meeting rooms.
Could it be that the ACP has rented the office from Servcorp?
Exaggerated Income Claims
On their website, it says that the hourly rates for product testing range from $25 hours to $45 per hour.
First of all the ACP does not payout, and second, you won't be testing any products from the ACP.
You are directed to online survey sites that barely pay $100 per month.
So there is no earning potential whatsoever.
FTC Guardian Verified Members
The ACP seems to be proud of being a verified member of the FTC guardian.
But this information does not say that ACP complies with the FTC guidelines or rules.
FTC Guardian only provides training so this is a false claim from the ACP site and in my opinion, it is deceptive or at least misleading.
Besides as of this writing (June 9th, 2020) the ACP URL is expired:
They should update their links…
What I like

I couldn't find anything to be liked about the American Consumer Panels.
What I don't like
This system is available for candidates physically located in the U.S. only
Bait-and-Switch Fraud System
You can't make money with the ACP (no product to be tested)
How About An Alternative?
It doesn't make any sense to partner up with the American Consumer Panels.
If you are interested in doing surveys and making a few bucks, then you are better off signing up for these sites directly.
Let me mention some other surveys sites:
www.inboxdollars.com
www.swagbucks.com
www.surveyjunkie.com
You can make a few bucks with them, but that's it. It is not a business model where you can have a consistent income with potential.
Besides, it is annoying for some to go through the process of revealing your data whenever you want to do a new survey.
I have done it once and I am not going to through the painful process again.
For me, it is ok to reveal my email address when I need to sign up somewhere, but that is pretty much it.
I prefer to build my own business, where I choose the niche (or product), where I decide what to write, and how to drive traffic to my website.
Final Verdict
More and more people want to find out how to make some money online.
It is perfectly understandable.
Unfortunately, scammers are aware of the situation and they also want to take advantage of these people, especially newbies.
The American Consumer Panels is very close to being qualified as an outright scam.
I think it is safe to say that the ACP is bait-and-switch fraud.
Simply put, I don't recommend the American Consumer Panels. It would be just a waste of time.
Do you know how really make money online?
You don't have to have the experience to make money online at this point…
Well, let me rephrase.
As for right now, you do not need previous experience. You can learn what it takes and down the road, you will see that it is not that difficult.
But it requires patience, effort, and some time.
This is the reason why so many people are not succeeding when it comes to business online.
They lack the proper education and then they give up too soon.
Let me know what is your experience with Survey sites, or how long you are looking for legit ways to make money online.
Please use the comment section below and I will do my best to provide you with feedback as soon as I can.
If you find value in this post, please share it with others, so fewer people will fall for scammy websites.