Welcome to my Amare Global Review.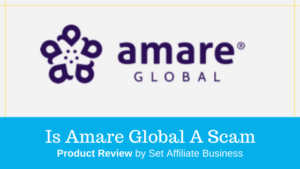 Would you like to know whether this might be a good business opportunity for you?
We are going to check how to start with the Amare Global as their partner, what is the price to join. Also, we will cover the exact ways how to make money with this company. By looking at their income report we will be able to determine the probability of success within this MLM.
By the end of this review, you will have a solid opinion about this company (business-wise) and you will be able to answer that question, whether the Amare Global is a scam, or not.
Just short notes before we begin:
1)  I am not associated with Amare Global
2) I am not a physician nor pharmaceutics, so in case you want to find out more about the products you should do your own research. The section about Amare Global products (you find below) is for informational purposes only.
The purpose of this review is to reveal a detailed look at Amarae Global from the profit-making perspective.
Disclaimer:
Please note, I am not a member or an affiliate for Amare Global. This review is based on research and information available online in the public domain. Any recommendation and conclusions are only opinions and may not apply to all persons or situations.
Amare Global Overview
Name: Amare Global
Website: www.amare.com
Price to Join: $69.95 to become Wellness Partner (Preferred customer fee is $24.95)
Recommended: No
 Profiting From MLM is No Longer

Lucrative
I have learned how to create a website, how to get free traffic, and how to monetize the traffic using this method:



Sign up for Free and I will guide you through the platform. No Credit Card Needed – Just your email
What is Amare Global
Amare Global is an MLM mental wellness company founded by Hiep Tran. He along with other founders as Mike Brown, Rich Higbee, Mark Nguyen, and Dr. Shawn Talbott launched Amare Global in 2016.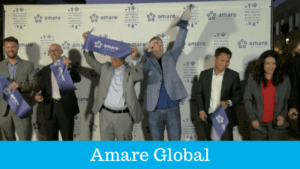 So it is a pretty new company (comparing other MLMs f.e. 4Life with 30 years on the market, or Trivita with more than 20 years).
BTW, Amare means love, to be in love, and probably it has routes in Latin.
Apparently, they offer revolutionary products that balance the chemicals in your body. In other words, their products are designed to support the primary psychological drivers of mental wellness.
Basically, their theory is that the chemicals causing depression, anxiety and other negative states of mind, is not necessarily produced in our brain. For the last more than 100 years, people used to target the brain to fix that.
But according to the Amare Global "revolutionary theory," it is necessary to focus on other parts of the body. Dr. Talbott from Amare Global says, that the primary target should be our gut.
So Amare Global presents itself as something new in the nutrition field, as they sell not only nutritional products but they bring natural solutions to people in the area of mental wellness.
One note regarding the Amare Global founder, Dr. Shawn Talbott (Chief Science Officer).
Back in 2004 he and his associates have used "deceptively formatted infomercials in pitching dietary supplement" (Source FTC).
As a settlement, Mr. Talbott had to give up his assets worth $1.12 million.
Is Amare Global an MLM or Pyramide Scheme?
Let's get the term "Pyramid Scheme" off the table right away.
The pyramid schemes are not allowed in most of the countries. They heavily rely on recruiting new members only. That is the only way how one can (possibly) generate an income.
That means they don't have any product to sell. And yet, new prospects are promised to earn a lot of money, but the truth is that all the money (or the majority) goes to the top.
Amare Global is a legit MLM company selling products. And since this is the MLM company, they do have this recruit part as well. This is where a lot of people get confused.
So let's watch this movie to understand what the pyramid scheme is:

It should be clear to not mistaken an MLM with a pyramid scheme. But I agree that the recruiting part of any MLM resembles the pyramid scheme.
That is why many MLM companies promote their products and the recruiting part is kind of hidden.
When it comes to reality, though, everyone knows that this is the only way how to make money.
Even though it is very difficult, especially when you are not at the top level.
What is the Price to Join?
Many people decide to join the MLM business model because of the price to join. Usually, the costs are under $100 and people do think that they can earn 4 figures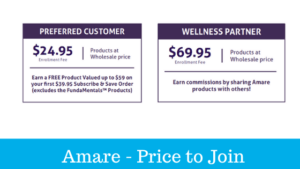 within a few months. (That is due to the good marketing strategy of his or her upline or sponsor)
With Amare Global, you don't have to become a member to use their products. They have 3 different levels so let me break them down for you.
1) Retail Customer $0
There is no entrance fee.
Retail Customer gets a flat rate shipping for $4.99.
2) Preferred Customer $24.95
If you want to become a preferred customer you have to pay $25 and on top of what the retail customer gets, you can purchase the Amare products for a wholesale price (that is 25% off retail).
You will also earn free product points and saves rewards.
There is also a bonus with your 1st subscription – you get a free product and with your order, you can save about $40.
Another incentive is, in case you refer others to Amare you get also a free product.
3) Wellness Partner $69.95
You as a potential wellness partner you get everything as the preferred customer but the free product for a referral and free product on subscribe.
Instead here is what you get:
You earn a commission when you refer others (we will talk about this later)
You qualify for incentive trips
Also, you get a free personalized website (including app and back-office, so you can do some modification on your site)
These are the benefits.
What you are not told right away is that you as a Wellness Partner must maintain at least 100 Personal Volume (PV stands for a total volume of orders within a month) to be considered as an active member.
And you also must earn commissions for that month.
Otherwise, you are considered "inactive".
Products, That Amare Global Offer
Usually, products offered by any MLM company are slightly more expensive than competitive products. Let's take for example the 4Life, where almost identical products can be found on Amazon for a better price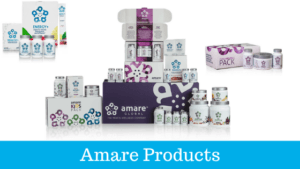 .
And you don't have to pay any entrance fee like you have to with the Amare Global.
As described above Amare Global offers products that target the "gut-brain axis".
Let's take a look at some of them.
There are 5 different categories:
1) Fundamentals
Products like MentaBiotics, Mentafocus or MentaHeart.
The MentaBiotics is their flagship product for adjusting the gut, as a part of the gut-brain axis. According to Dr. Shawn Talbott, this is like having 4 different products in 1 package (Probiotic Blend, Prebiotic Blend, Phytobiotic Blend, and Digestive Performance).
The price of the flagship product (mentabiotics) is $74.95. In case you subscribe you get 10% off ($66.95)
2) MentaTherapeutics
There are 5 products within this category (Reboot+, Mood+, Energy+, Relief+, and Sleep+). They are supposed to help with your mood, mental energy. Relief+ should support the body's natural pain response system and after Sleep+ you should get a peaceful sleep.
The price for the Reboot+ is $21.95 (after the discount) and Sleep+ costs $53.9 (Retail price is $80 though).
Sleep+ contains 30 capsules and you should get 2 of them daily.
3) MentaEssentials
Within this section, you find 2 sub-sections, Premium Nutrients, and GBX (gut-brain axis) Food.
Premium Nutrients are probiotics, digestive or OmMega. They all cost $40 retail price. After the discount, the price is $26.95.
GBX Food should improve microbiome balance. They work together to nourish good gut bacteria.
4) Amare Kids
This is the same category of products that supposes to support the entire gut-brain axis of growing kids and teens.
2-pack of Kids fundamentals cost $119.90 for preferred customers. There are 30 servings per container.
5) Amare Gear
This is a different section of products, and it contains bags, shaker bottles, sleeping masks mugs, tablecloths or notebook.
For example, the Amare Rolling laptop bag (up to the 16-inch screen) costs $79.
Size 14″ x 16″ x 7.50″
Amare Products can be purchased individually or as packs.
Packs
One special category is the Packs, where you choose a package of several products for a better price.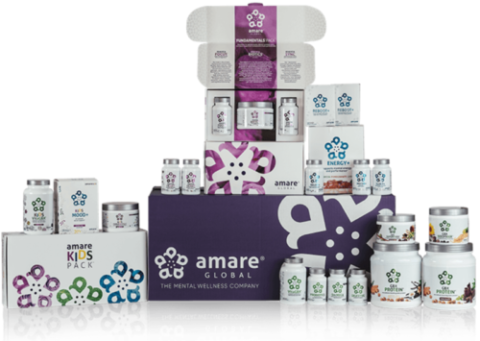 Amare Fundamentals Pack. Includes MentaBiotics, MentaFocus and MentaSync. The price is $134.95 (Retail Price $234)
Amare Fundamentals Pack Plus: Includes all three above and MentaHeart. The price is $184.90 (Retail Price $338)
Amare Kids Pack: Kids VitaGBX, Kids Mood+, KidsFundamentals. This pack costs $117.95 (Retail $198)
Core Wellness Pack: MentaBiotics, MentaFocus, VitaGBX, OmMega. Price $188.95 (Retail $328)
Family Wellness Pack: 2x MentaBiotics 2x MentaFocus, 2x MentaSync, MentaHeart, 1x Kids FundaMentals. 1x Kids Vita GBX and 1 Kids Mood+.Price $459.95 (Retail $874)
Project b3 Pack: VitaGBX, GBX SeedFiber, 2x GBX Protein, GBX SuperFood: Price $274.95 (Retail Price $486)
Launch Pack: 2x MentaBiotics, 2x MentaFocus, 2x MentaSync, 2x MentaHeart, 2x Reboot+, Energy+, Mood+, Sleep+, Relief+, GBX Protein—Vanilla, GBX Protein—Chocolate, GBX SuperFood, GBX SeedFiber, VitaGBX, Probiotics, Digestive, OmMega, Kids FundaMentals, Kids VitaGBX and Kids Mood+. The price is $849.95 (Retail Price $1,608)
Regarding the supplements, it is important to say that the statements regarding Amare products have not been evaluated by the food and drug administration (FDA). Their products are not intended to diagnose, treat, cure or prevent any disease.
It is also stated on the Amare website:
It can be found at the bottom of each product description. It is not very visible, but it is possible to find it.
My Notes (regarding the products)
It is obvious from the previous section the all of them are expensive. I dare to say, that they are overpriced and you should not have a problem to find comparable products for a much better price.
The price of Amare products can be a problem when it comes to distribution.
I mean unless you are good, I mean a very skilfull salesperson, you will have a hard time to sell these.
These days, people more often go online and purchase such products over there.
For example on Amazon.
I bet you are familiar with Amazon products.
Did you know that you can actually make some money promoting any products on Amazon?
It is called affiliate marketing.
Amazon has this program called an amazon affiliate program, and they accept almost everybody. That means that every person (after signing up for their program) can promote their products.
You would have to go through the sign-up process, but it is nothing painful (here is described, how to become Amazon Affiliate). I would say within 30 minutes you are all set and you can start promoting any product within your niche, you choose.
How Can You Make Money with Amare Global?
It is generally not easy to make money in any MLM company.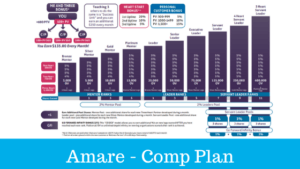 Generally, only 1% make money and the rest either lose money or they are break-even.
Amare Global offers quite expensive products. And even though they say their supplements are revolutionary, in my opinion, it is only marketing to sell more products.
By now you already understand that there are 2 ways of how theoretically you can make money.
To sell the products
Build your team – meaning, your downline.
Now the first option – you get 25% commission on each product you sell. How many of them you have to sell, to earn at least the minimum salary (which is about $7.50 an hour) $300 a week.
If the average product can be sold for $100, you get $25 off of each product.
You have to sell 12 products a week to get to that earning level. That is almost 2 containers per day.
If you know a lot of people, it may go easy in the first or second month.
I would say 50% of people will say, that it does not have any effect and they will not buy from you anymore.
You would need to hustle more to maintain that income.
Eventually, you realize that the only way how to earn more is to recruit distributors.
But remember that you only get a 5% commission from your downline.
Another disadvantage is the 100 PV. We already touched this in the section above.
Regardless of your ranking, the 100 PV must be met.
This is, in my opinion, a big drawback. The thing is that not every month is the same. Life just happens and if you can't keep the 100 PV, you would have to buy the stuff by yourself to maintain your position.
As I say, most people are not born with great sales skills. That means that even though they work hard, it can easily happen that they lose money and the number of supplements grows in their house.
I find it very stressful and frustrating. And the company does not provide you with any training.
Look at the entire structure including a different ranking and number of levels: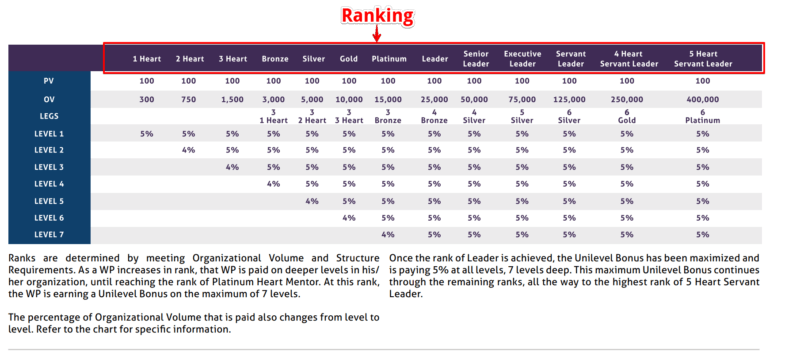 Theoretically, you can climb the rank system and build your team down to 7 levels. In that case, you and your team have to maintain the Organizational Volume (OV – a combined total of all of the PV from a Wellness Partner and his entire downline) as per the table above.
I know it is not easy to understand how the entire structure works. This is common within all MLMs companies.
They just don't want to create a simple easy-to-understand compensation plan, on purpose.
If you want you can read their entire comp plan (it is 20 pages PDF).
One note:
It means a compensation plan and not a complicated plan, but I agree that the latter is applicable quite well as well.
What I like

Comparing the other MLM companies, Amare Global pays a quite OK commission. You still need to sell either a lot of products or expensive packs.
Either way, it will be very difficult to maintain a certain level of income every month.
What I don't like
Very expensive product and that makes it hard to sell.
Almost impossible to do this full time, due to the low income
Bothering family members and/or friends
According to FTC, Shawn Talbot made false product claims and used deceptive promotions, regarding dietary supplements (You can read the whole report)
Some Thoughts at the End
I am not an expert in nutritional products, nor mental wellness. But I agree that it is important to eat proper food, a lot of vegetables and fruits, if possible without any genetic modifications.
When the body gets proper food, it has a positive effect on our mind as well.
Are Amare products beneficial for you?
I don't know. You would have to do the research regarding the products on your own.
Are they expensive? Yes, they are.
Proper exercise and healthy food are cheaper.
Is Amare Global a good business model for you? I am pretty sure it is not.
It is very difficult to make money as  – Amare representative. And it is no because you don't feel like working.
It is the system – how it works. You gotta recruit more people, in other words, you need to build up a team – your downline, so they can build their team for you to make a decent living.
Now if that is not stressful for you than by all means, you can go ahead.
But I know, I used to be in a similar system (it was a financial company) and I found it very stressful to talk people into contracts that I did not believe in the first place.
I have realized that I did not want to rely on this kind of business, where you have to pursue your prospects; and beyond, meaning your downline has to create their downline and so on.
Where Do You Go From Here?
Now let me know what do you think about Amare Global as a money-making opportunity? Do you want to give it a try?
Well, I don't know what kind of sales skills do you have, but if you are like me, you prefer different ways how to make money.
And I think I can offer you an alternative.
We have already mentioned it, it is called affiliate marketing.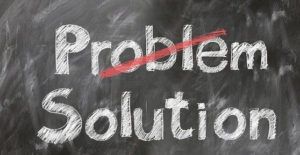 You earn a commission off the products you promote. You don't build any downline and you do it at your own pace. There is no recruiting and you can choose whatever product you want.
Everything is done online and you don't deal with customer support, nor suppliers.
The only thing that you need is a website and traffic. The best results (at least for beginners) are from an organic (or free) traffic. That is probably the same way how you have found this article, right?
Did I chase you? Or have you been looking for some information?
You have found this website and hope you find it helpful. This is what I like about affiliate marketing. I don't chase people, but they "chase" me, so to speak 🙂
But let me tell you also the disadvantages.
There is a learning curve, of course. But you can choose a niche (area or field) you like or you have an interest in, and then it becomes much easier.
2nd point is, it requires and effort from your side and also you have to be patient since it takes a bit of time until google recognizes your website.
But all of this can be learned and with proper training, you can achieve 4 digit income (per month) within 10-14 months. I will leave a link down below so you can check what is it all about.
In case you have a question about the Amare Global or some other ways how to build a business online, please leave it in the comment section below and I will be more than happy to answer you back (I'll do my best to give you a feedback within 24 hours).
Thank you for reading,
Have a good one
Mike
Would You Like to Start Your Own Affiliate Business?
I have been a member of Wealthy Affiliate since late 2017 without a prior marketing experience.
Beginning of 2018 I have learned how to build a website that drives traffic and makes sales.
Since the summer of 2019, I am a full-time internet marketer and I work from anywhere I want, whenever I want.
Training within Wealthy Affiliate teaches what works – There is an evergreen procedure and you can learn how to start making money online as well.
Join Wealthy Affiliate for Free – You don't need the credit card.