The short answer is that it doesn't cost a lot. To be more specific it doesn't cost more than $500 per year.
So it is a great way how to start a business online, I mean money-wise.
Are you aware of a different business model that cost a few bucks a month? I am not.
In case you want to start as an affiliate marketer, let me explain what is the cost to set up an affiliate website. I am going to reveal other potential costs so you won't be surprised down the road.
The following article contains general information that is available online and on top of that I also offer my personal experience with setting up the affiliate website.
How Much Does it Cost to Set up an Affiliate Website?
The cost of setting up an affiliate website depends on many factors:
the platform you choose
hosting
design
whether you want to build the website alone or with the help of a developer
I know the general answer is not what you are looking for.
So let's be specific and here are the costs you might expect:
Domain Name: $12 – $20 per year
Web Hosting: $5 – $200 per month (yes a wide range)
Website Builder: $0 – $300 (It can be done without such a builder)
Additional software or tools: $15 – $100+ per month (It can be done without this as well)
In reality, you need to pay for the first two.
You don't need to invest in a website builder or additional tools. These add-ons are for people with a budget or for those generating revenue.
With decent hosting, the cost of setting up a website is not more than $500 a year.
Affiliate Marketing as a Great Opportunity
Affiliate marketing is a very affordable way how to start an online business. And actually, even if you just looking for an additional stream of income this is a great opportunity to start a business that doesn't wipe out your credit card.
As you know, affiliate marketer promotes other people's products and services. When someone purchases the stuff via an affiliate marketer's website this is what happens:
The customer is happy since he made an informed decision
The merchant sold his product without spending a dime on advertising
Affiliate marketer earns commission without selling anything.

I know, easier said than done.
And I agree that without previous experience it can be overwhelming to start with affiliate marketing. In fact with any sort of business.
That's why it is recommended to invest in education and this is where one needs to invest a bit more than just a couple of bucks for the domain name and web hosting.
Let's break down the specific costs when it comes to affiliate websites.
Domain Name
A domain name is an address or also called a URL that people use when they access a certain website.

It is an important aspect of having a website because it gives your brand a professional image. Also, people will remember it and eventually, they will find your business much easier.
But how much does it cost?
Registering a domain depends on the provider. It ranges from $12 to $20 per year.
I have several domains registered and since it is from the same provider I pay $15 for each, per year.
All of my domains are Top Level Domains, meaning they are .com.
Other TLD domains are for example:
You may have seen, that there are some new domains for example:
.shop (for online shops)
.blog (for small bloggers)
.store (for businesses that sell products or online services)
and there are many others that I won't go through.
My point is that .com will always be king. And that is not just my opinion – it is the opinion of a lot more experienced guys who have been around for more than a decade.
If you have chosen your business name, and the .com is not available you may want to try the .net as well.
(.org is more for organizations and non-profit establishments).
Still, if your favorite domain is taken you can add a dash into the name – that is perfectly OK, even from the SEO point of view.
Web Hosting
Web hosting is a service that allows you to make the website accessible on the internet.
You are aware that your PC needs a hard disk where you store images, documents, videos, etc.
Your website doesn't use the data from your hard disk but from a server.
That's why you need to pay for the service.
With such a service you can store your files there and you can make them accessible to anyone coming to your website.
The costs for such a service range from a couple of bucks per month to several hundred per month.
The price for hosting I pay is about $50 per month. As you see from the screenshot above, there are services that are more expensive.
Sure, there are many that cost less. And they are actually decent ones.
Why do I pay so much?
Well, the thing is that the price I pay covers step-by-step training on affiliate marketing. It includes the price for a membership of one educational platform and the hosting is included.
There is also another kind of hosting, but I don't want to bother you with all the technical details.
Just to mention a few average costs of different hosting plans:
Shared hosting: $5 to $20 a month
VPS hosting: $15 to $60 a month
Dedicated hosting: $50 – $300 a month
As mentioned, for a person that starts with affiliate marketing the first option is absolutely sufficient.
And in case your revenue goes up and you want to invest in a better service, you have the ability to transfer your existing domain to a different provider.
Website Builder
In my experience, you don't really need to pay for a website builder.
This website, as well as most of the websites you have visited, are built in WordPress.
It is a free, content management system (CMS) – it is a great tool for creating websites of all types, including affiliate websites.
It is actually pretty easy and you don't need to know anything about coding.
If you have ever done a presentation (either with a Powerpoint or Google Slides), you are pretty much all set, when it comes to technical skills.
WordPress is free and currently, one of the best themes to use is Generate Press. I use the premium one, but just because I make some revenue already.
So starting with a free version of GeneratePress is perfectly fine and it will work for you just well.
Website Design
Research shows that you might need money to invest in website design.
Again, this is not necessary, and having a simple blog post will work just fine. You don't need to have a fancy flashy site with great design. That does not drive the traffic.
What drives the traffic is your content – meaning what you write about and how you help people.
And as I said above, creating content is like creating a presentation. You simply cover one topic with dense information, bullet points, and images.
You don't need to have images of great quality. (Unless you are in a niche that requires such a graphic. But that's not the case for the majority of affiliate websites).
Plugins
This also doesn't cost a lot.
In fact, I don't have any paid plugins. All of them are free and they do their job fine.
A small piece of advice – make sure you don't have more than 7 to 10 plugins. Otherwise, it might slow down your website.
The necessary plugins you need are:
All in One SEO (Or Yoast) – that is good for SEO
Image Optimizer
GenerateBlocks – this is a collection of blocks that can accomplish a lot and makes your life as a content creator easier
And maybe pretty links (that makes the "ugly" affiliate link simpler and prettier) and a plugin that shows that your website complies with the EU Cookie Law/GDPR.
Software and Tools
This you might need once you have some traffic. For example autoresponder. But there are autoresponders offering their service for free until a certain amount of subscribers
In my case I use Aweber and it is for free (up to 500 subscribers).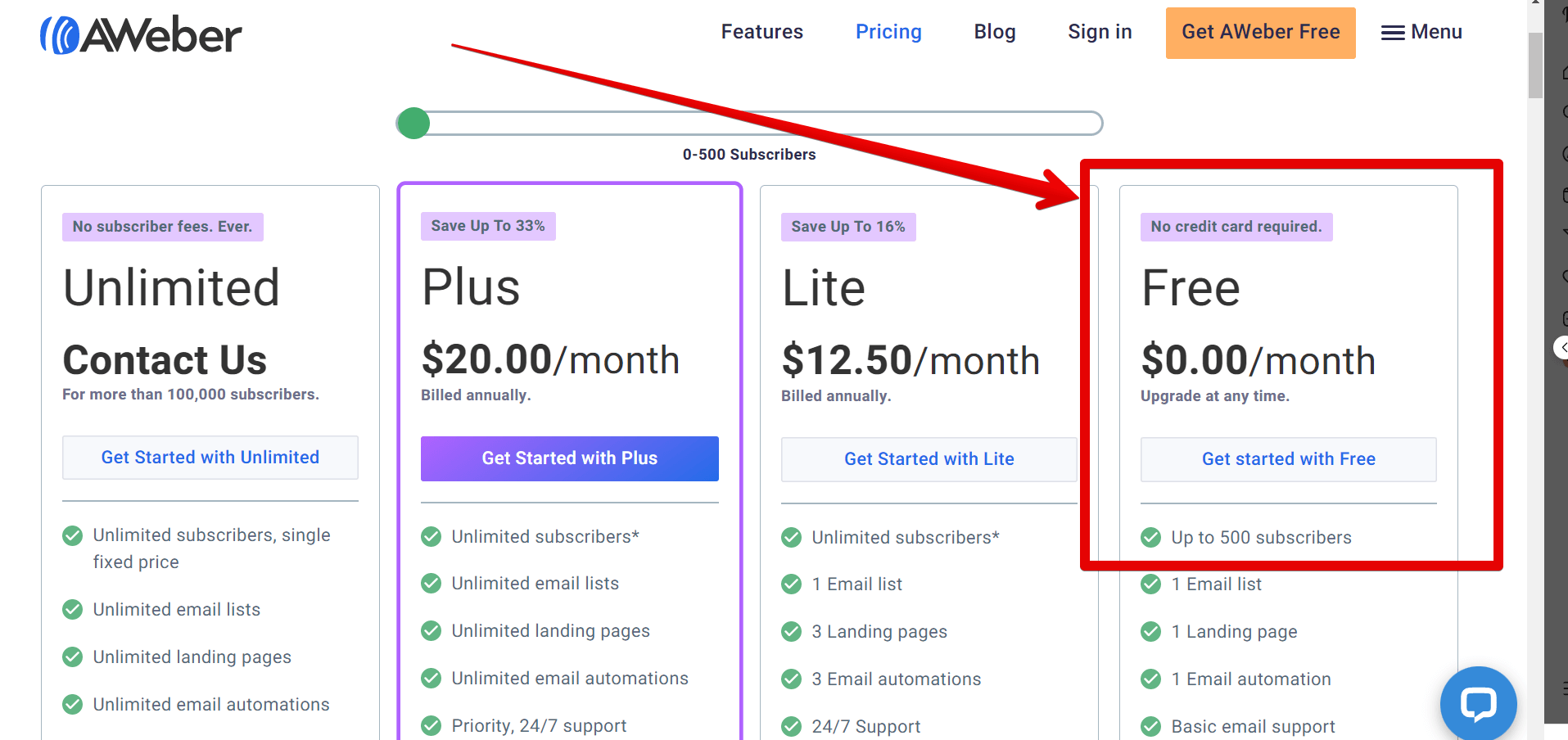 So you see that starting as an affiliate marketer doesn't cost a lot.
And People that have some experience with Wordpres and SEO (meaning they know how to get free traffic to their website), need to just keep creating valuable content.
For those that don't have experience, some investment in education is recommended.
Education
This is actually the biggest investment and if not properly chosen, you might end up paying thousands of dollars, with little to no results.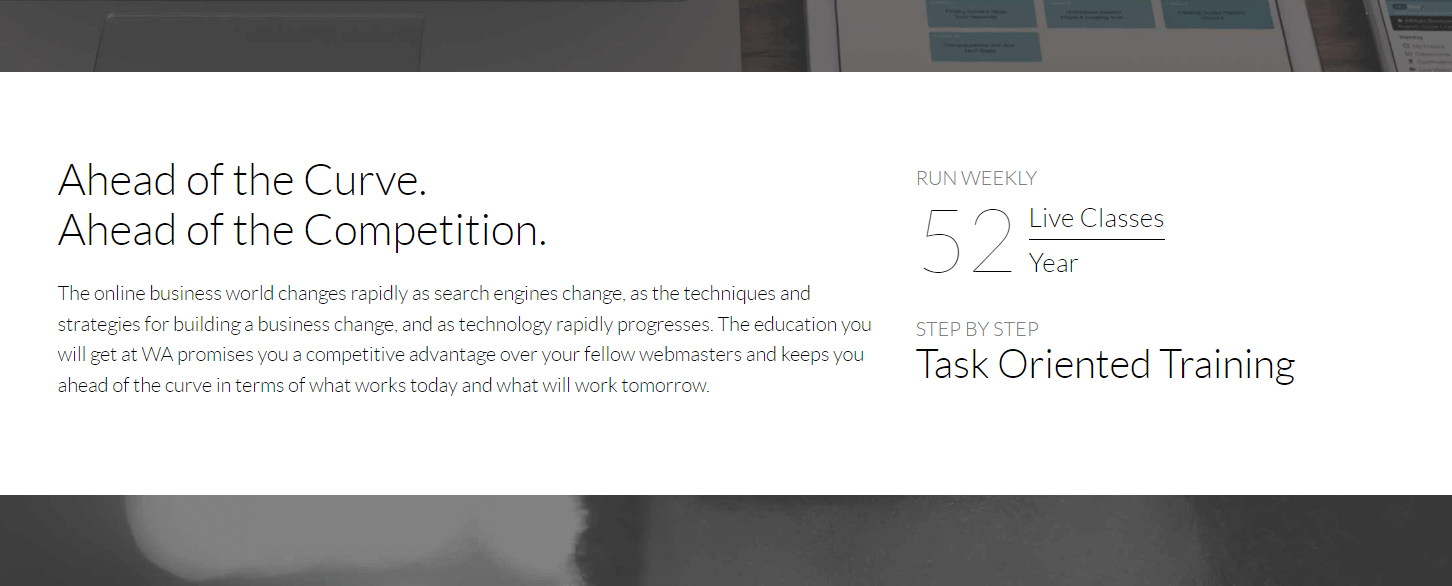 Really, this subject is for an entire article or even a blog post. You can find a lot of systems promising you to make money online that are mediocre and misleading. Some of them are outright scams, so always make sure to do a research
I mention several times on my website that it took me more than a year until I found an educational platform that has solid training.
What really convinced me was the free trial this platform offers and that's why I feel confident to offer it as my number one recommendation.
To sign up one needs only an email address.
Then it is possible to explore the platform and even set up a website for free. No need to pay for hosting since you are part of the free membership that includes a subdomain (siterubix.com)
In other words, you can try to create posts on your own subdomain that looks like this:
"your-domain.siterubix.com "
No need to spend a dime and if that platform is not what you have expected, feel free to move and search for a different way how to make money online.
How Much Does it Cost to Start the Affiliate Website?
By now you know that it is just a few bucks, compared to different business models.
Are you willing to invest a small amount? Starting affiliate marketing is mostly about your time and willingness to work on a constant basis.
It doesn't cost a lot and once you learn how to drive free traffic you can start earning within a year.
In case you have questions, please let me know in the comment section below. I will be more than happy to answer your questions.
Thanks for reading,
Mike.
FAQs
Does it cost money to start affiliate marketing?
Yes, in order to start affiliate marketing one needs to invest a couple of hundred dollars. Mainly one needs to invest in purchasing the domain ("yourwebsite dot com") and then the hosting.
Depending on the company the price for both ranges from $10 to $70 per month.
Additional costs might be:
course on affiliate marketing (a few hundred to thousands)
Software like an email autoresponder
In theory, there is no need to pay for the training so the average costs to start affiliate marketing are less than $100 per year.
Do affiliate websites make money?
Yes, Affiliate websites make money.
It depends on the amount of content, domain authority, and overall traffic the website drives.
Most affiliate marketers don't make a lot. Maybe a couple of bucks per month.
On the other hand, people that tend to be consistent with their content creation can make 4 figures within 2nd year, and some more than 5 figures when they are in business for more than 4 years.
How do I create an affiliate website?
You need to purchase a domain and choose a hosting company.
Then with a builder like WordPress, you can start posting new articles. If you have a specific niche and relevant content you may see your first sales within 5 months.