These days, there is the internet and that is a huge opportunity to make money online.
Right?
The online market is so vast, so it should be easy.
But how to make money online without without spending money?
Well, you don't. 
Actually, let me rephrase; 
It is possible to make money, without spending a dime… but It depends on how much you want to make.
If it is a few bucks here and there, then it is possible to earn some money without any investment.
In case you are looking for a consistent income online, I am afraid it won't be totally free.
But I don't know you personally and you might have some advantages that other people don't.
So stay with me and you will find ways how to make money online without spending a dime.
Generally speaking, when it comes to whether one needs to invest or not, let's take a look at 3 different categories:
1) Make money without spending any money
2) Make consistent income with a little investment
3) Courses costing $1,000+; can they speed up the process?
Let's break it down.
Make Money Without Spending Money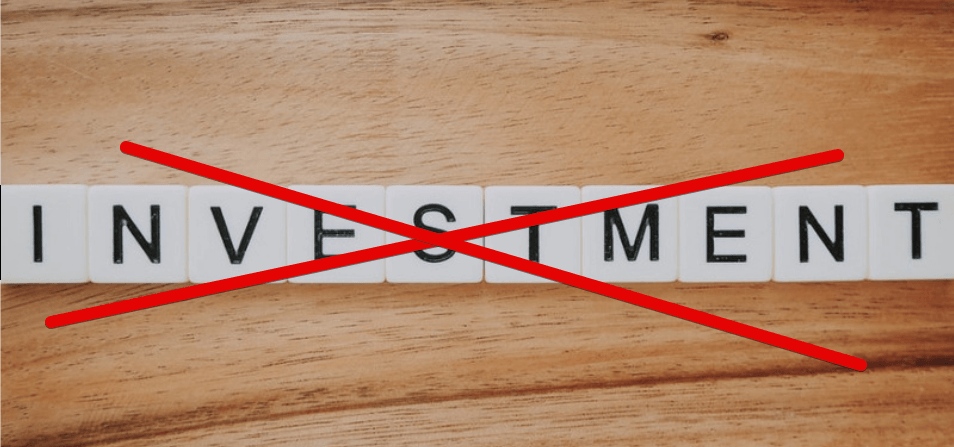 What is the easiest way to make a few bucks online?
Surveys
There are many surveys online that you can join for free and earn a few bucks.
Just follow the instructions, go through the task, and by the end of the day you can earn $5 or $10.
It doesn't sound like a lucrative "business", does it?
But there are many legit survey sites out there, so people seem to like this kind of "earning".
Of course, there are many of them that are very annoying and require personal data.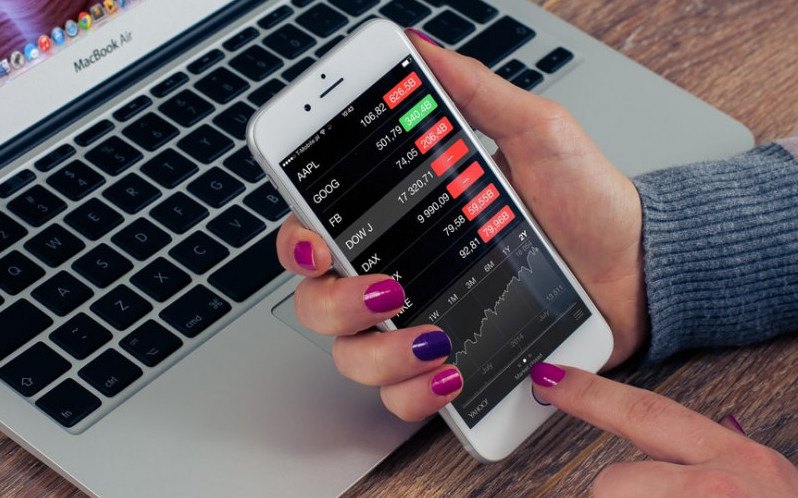 I am not a fan of surveys. I have reviewed more than dozens of them and actually, the only one I personally can recommend is called Squadhelp.
There are other legit survey websites you can take a look at.
To mention a few:
www.swagbucks.com
www.inboxdollars.com
or also www.surveyjunkie.com
Freelancing
You can become a Freelancer.
Whatever you enjoy doing you can go to Fiverr and offer your expertise.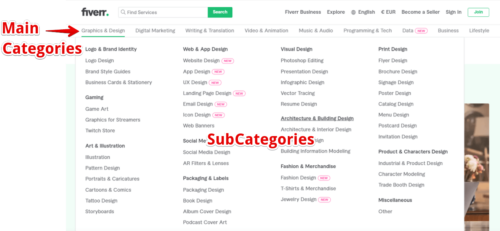 Whether it is copywriting, or graphic design, you can exchange your energy and time for money.
The pros are, that you don't need to leave your home. Or the place where you are staying.
Many people prefer this kind of lifestyle.
You may have heard of Digital Nomads, right?
These people love to travel and work from different places.
The disadvantage of being a freelancer is that you might not have a job for a certain period of time. This means you might encounter a situation where no one hires you.
What to do then?
You can still spend some time on your own website.
If you don't have one, I recommend creating one.
It doesn't take a lot and if you think about a website as digital real estate, you understand that it is the best investment in the long term.
Check, out how to build a small business website and what you need to know.
Youtube Channel
Start your own Youtube channel.
How To Make Money Online Without Investment For Students
And it doesn't have to be a vlog, where you share what you do every day.
The best approach is to create faceless youtube videos.
For example, you can review movies.
Check Youtube for a specific movie, download the video(s), add a voiceover, and upload it to youtube.
Sure you might need some investment in software to edit the video and add the voiceover.
But the initial investment is very low, probably a hundred bucks.
Make Money With a Little Investment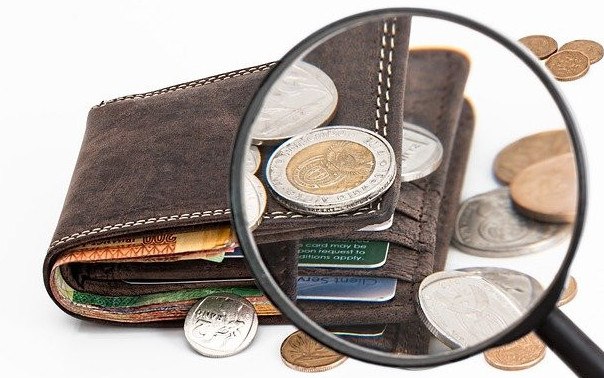 Did you try to find a decent platform teaching how to set up an online business?
And by decent I mean, a platform that doesn't wipe out your credit card.
Any luck?
Well, I know it did take me more than a year until I found an educational platform that satisfied my requirements for a reasonable price.
I am sure you realize that it is pretty difficult to find real online courses that don't cost a fortune.
There are either scams (or at least very misleading products) or high-ticket items charging thousands of dollars.
These high-ticket items are usually created by 1 person or a couple.
These people realize that there is a high demand for skills like:
Website creation
How to get free traffic
How to monetize the traffic
Finding different ways how to monetize the website (or youtube)
and so on…
So they charge a lot of money for a basic course.
But let's focus on the golden middle way, meaning a good-quality course for a reasonable price.
Anything less than $600 a year is considered a reasonable price for education.
How much does university cost?
We are not going to elaborate on this topic now, but spending tens or even hundreds of thousands of dollars on uncertainty is often considered spam.
So making a small investment in education is the best investment one can make.
Make Money by Leveraging High Ticket Courses
Do these really speed up the process?
Well, barely.
They mostly teach how to drive paid traffic and that requires additional costs.
Besides, this is not a good strategy, especially for beginners.
Setting up a good campaign – that needs experience.
There are companies that may do it for you but you have to have a certain budget for that.
Otherwise here is some piece of advice on paid advertising
Learn how to get free traffic
Check what works, and whatnot, using GA and other tools
Once you see what channel does the best conversion leverage that and invest a few bucks.
And there are many other issues with these "one-time courses" that last for a few weeks.
I admit it is not easy to distinguish, which one is worth it and which is not.
Many of them require an additional budget.
This means that the initial price of for example $997 is not the final price.
It is necessary to take into consideration additional fees that might cost more than the initial price for the course.
Also, many of them do have a tricky money-back guarantee.
Or they don't offer a free trial.
(One of the reasons why I joined a specific educational platform, was the free trial they offer. It is a 7-day free membership with access to 5 lessons).
Conclusion
So can you make money by not investing at all?
Yes, it is possible.
Will that be a sustainable income?
Most likely not.
With that being said, it is necessary to have a certain budget.
But consider it as an investment – an investment in education.
You are going to learn new skills. Once you master them, no one will ever take them from you.
It's yours.
And also be realistic. Making the first buck online (using the method I use) might take 6 to 10 months (sometimes even longer).
But the more content you have the more traffic and potential sales you make.
It is a long-term game.
So if you are not patient enough, and you still looking for a get-rich-quick scheme, I am afraid I can't help you.
There is a lot of stuff online for free about how to create a website and how to get free traffic, you can check that too.
I know I was doing that, but somehow it wasn't enough.
I mean, I personally needed guidance and step-by-step training… I used to have lots of questions like:
What plugin to use?
How many?
Is WordPress a good platform or Wix is fine?
What theme to use?
How to craft the content?
Can I use Youtube videos on my site?
and many more.
So I decided (in order to start a real business online) I need a budget.
I did not have $2,000 for a course.
But I did find the platform where for $50 a month I have learned how to make 4 figures per month.
And there are other members, earning even more… It is all about following the right steps and using what is already working.
How about you?
Did you make your first dollar online?
Or are you still waiting?
Let me know in the comment section below.
Also, feel free to ask any questions regarding the online business.
I certainly don't have all answers, but I'll o my best to provide you with relevant feedback 🙂
Thank You for Reading
Mike.