Have you been trying to find a way how to start an online business? I bet you have. Do you think you can build a sustainable online business by yourself only?
I think it is possible but it is always better to have a buddy or some kind of guidance, whether as a course or person who can teach you stuff.
One thing you need for sure – you do need a website.
If you ever seen a course where they tell you that you can start to earn money without a website – pay attention because they most likely are not telling the truth.
These day it is very easy to build a website. You go on YouTube and there are like 1,000's of tutorials on how to build a website.
What I find not very easy is to decide which direction to go.  Do I want to help local business with their SEO, do I want to write a blog, do I want to become an you-tuber, do I want to write content for other person or company .. there are so many ways how to run the online business.
If you are not decided yet, I will offer you my insights about easy way to start an online business.
It took me 4 years to decide which direction I want to go. I figured out what is the easiest way to start this internet business. In the process I have touched many platforms online – I have paid for some, some of them were too expensive for me, some of them were lousy products, but eventually I found what fits me the best.
How Did I Start
I am going to show you how I started. I admit that your time is precious, therefore if you would like to skip my personal path you can skip this section.
I started as guy who was unemployed at that time. I know it might sound bit cheesy, but the truth is that right around that time I came in contact with internet marketing.
Also, this is not a story of a guy who touched the rock bottom. I used to have a good job in Southern Germany. That means that after I left the position (actually I was laid off after almost 4 years, because of the workload) I was getting an unemployment support or benefits for another 12 months. So actually that was pretty good income for doing nothing.
But I knew that the benefit was not going to last forever. So I have arranged a small meeting with friend of mine He was at that time a director of a local business. He asked me to help them to go a little bit global. Basically I needed a website and let people from other countries know about this particular service this company offers.
Promoting Local Business
At that time (late 2014) I paid a company to build a website for me. I didn't know anything about SEO, promoting website, running campaigns, building content – nothing.
I have been watching YouTube videos and some free courses on how to create a Facebook Ad. I learnt how to create create Google campaign. Technically it wasn't that difficult. But until I realized that my campaign should be laser targeted, I already "burned" couple hundreds.
Leaving that path aside, I slowly came to realization that this internet marketing is a good path. At least for me, since I love travelling and this is one of the main aspect why I decided to do the digital.
Coming to Digital Marketing
In my chasing for more information I stumble upon many courses. Mostly high ticket course from Jeff Walker or Frank Kern. I did not want to spend $1,500 for a course.
So I went to ClickBank and I was checking some courses. I think in 90% of the products I could not stand the hype sales videos.
I kept searching and I decided to sign up for John Crestani course Internet Jetset. Today I think the course is updated and it is called Supper Affiliate System 2.0. I did review on this one the other day.
I was not very happy with the platform. I mean John certainly has a knowledge and he mean to deliver the value. But at that platform were upsells which I hate. Besides some of the material inside the platform was bit difficult to comprehend, especially for beginner like I was.
Did I Find What I Was Looking for?
In the winter of 2017, I stumbled upon a website which directs me to Wealthy Affiliate. I  did not want to sign up since I only wanted to know how to build a simple website.
My idea was simple
Create website
Find product at ClickBank
Drive traffic to that product and make a commission from selling the product
You can say I have simple and very straightforward plan. (BTW many products at ClickBank tries to sell such idea and claiming that this system can generate thousands dollars a week for you.)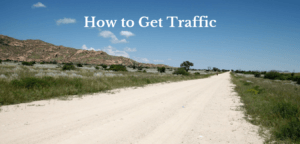 The main problem was actually getting the traffic. Month went by and I found out that I need some guide.
I remember that Wealthy Affiliate site and decided to give it a try.
I also was decided that this will need some investment. On the other hand I knew that If I have to pay for the course I have to also study and apply what I learn, so my investment will return.
Based on my previous experience with similar online products, I was very suspicious after signing up. I said to myself, if I find one upsell or additional fee .. I am out of there.
I paid for 1st month…checked the platform – no hidden fees, no upsells – Great:)
Inside the Wealthy Affiliate Educational Training – Easy Start
There is tons of stuff to go through in very systematic order, including step by step training with video tutorials, task, live chat with other members, great support, weekly webinars.
I would compare it to university style of education, where you decided what pace fits for you.
There is this 1st training with 5 courses. You can have a look at the 1st course. This course consists of 10 lessons.
"It will walk you through the steps of creating a successful online business that generates revenue. This getting started course (level 1) is your first step to realizing your potential as an online business owner."
My idea of starting an easy business online was confirmed right at this platform. The easiest way is to start with affiliate marketing.
Easy Way to Start Online Business – Affiliate Marketing
In my opinion, the best way to start online business is Affiliate Marketing.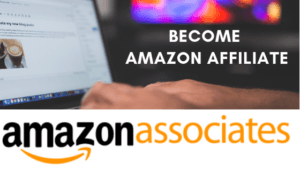 You do not need any merchandise, you do not need to deal with customer, you don't have to contact suppliers..
All you have to do is to write an objective review about a product within a niche you have chosen.
My recommendation is to go to Amazon Associates sites and become a partner with Amazon. How you do that? You can simple check my guidance.
Go to Amazon.com check the category. Choose what you are interested the most. Build a website where you will review the products. Choose a keyword and create a content. You will then get a traffic by using these simple SEO steps. Within few months you should be able to see some traffic and also sales.
Yes, few months. But think about any other business;
How long does it take to open the restaurant? How much money you need for opening a restaurant.
Affiliate marketing needs only time.
Conclusion
There are many online courses, platforms where you can learn lot of stuff. There are also lousy products and it seems to me that the majority of e-products in this niche are just low quality.
But if you looking for a free information regarding SEO, online business and stuff like that go check the Neil Patel.
Other very useful website is www.backlinko.com.
I would like to open a discussion about how you have started with online business. Let me know what do you think about the internet marketing.   I am sure you also have some experience with online products so you can give me unbiased opinion.
Please follow and like us: