Some bloggers, internet marketers, and people running a business online try to find ways how to trick search engines. People always searching for shortcuts and how to trick the system to their advantage.
But does it work?
What Are Examples of Black Hat SEO?
I have decided to take another look at the Back Hat SEO techniques in the summer of 2021. The original article was written in early 2019, so I am curious about what has changed.
If you looking for black hat SEO techniques you will find a few of them in this article. But I don't refer to them in order to use them.
The reason why I created this post about the Black hat techniques is to let you know what to avoid.
This article is in no way intended to help anybody to rank better by manipulating the search engine.
I am of the opinion that the long-term online business is based on white hat SEO strategies, which improve the user experience of the visitor and thus the ranking.
Let me assure you that the only reason I am going to reveal these techniques here is to avoid them.
It really makes no sense to apply any of these techniques.
Otherwise, you will be banned by Google soon.
In order to have a sustainable business, you really want to obey the white hat techniques only.
That means:
Make sure to deliver quality content
Use readable content
Build a friendly relationship with google.
So once we know what to do, let's elaborate a bit about what NOT to do.
What Is The Black Hat SEO and What Are The Disadvantages of Using It?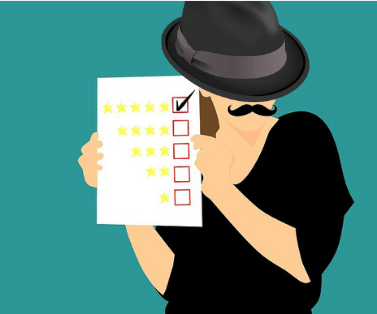 Black hat SEO is a series of techniques and strategies (in other words tricks) focusing on search engine manipulation in order to rank well.
Individuals who use these techniques often hurt the guys and companies which use the ethical way and are in compliance with the white hat SEO techniques.
Google and other search engines constantly work on improving their algorithm so websites that use these black hat SEO techniques won't rank well and eventually get punished.
In the past, it was quite easy to get to the 1st page of search engines using some manipulation techniques. We will go through them later, so you know what to avoid.
What are the Disadvantages?
Most importantly, Google will penalize you.
Sometimes in a way that your site will not be able to recover.
Some types of such black methods can be considered against the law. But that is already up to the FTC to decide.
But even if you do everything according to the proper SEO, you might get hit by some other source who tries to drag you down.
Why anybody would do that?
Well, some individuals prefer to put energy into damaging some properties instead of building their own.
If you are serious about creating a business online you should invest your time and effort in education. In other words, you should learn how to drive traffic to your website.
So I am really grateful that at the end of 2017 I stumbled upon an online platform that teaches how to do proper SEO, how to get organic traffic, and most importantly how to build a sustainable business online, regardless of any Google updates.
I know that for somebody it might be tempting to go on this dark path (to trick google rankings), but please keep in mind that it is only temporary.
Think about it.
Google wants to be here for as long as people will use it. And people will use google if they get quality search results.
Many of these "guys" using black hat techniques make these results only worse. So no doubt that google goes after them.
Let's check some of the black hat SEO techniques.
Some examples of Black Hat SEO – Brief Explanation
1) Keyword Stuffing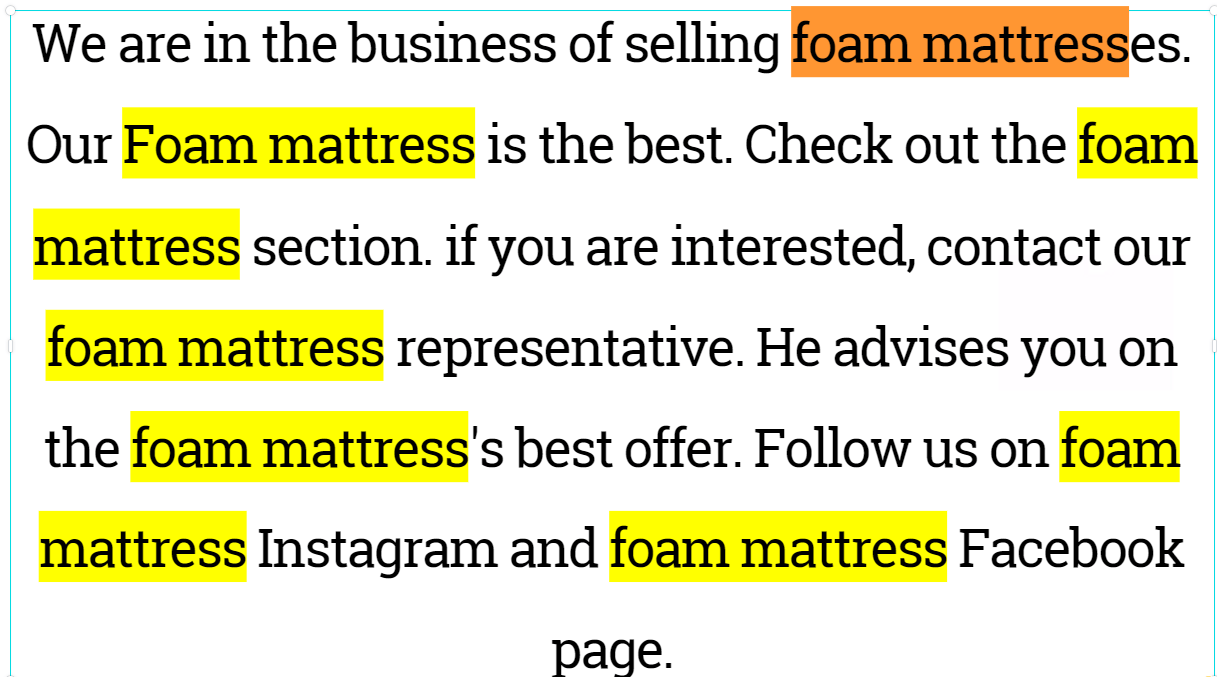 Keyword stuffing is basically a post with let's say more than 1,000 words where you keep repeating one keyword or phrase you try to rank for.
That includes close variations of that keyword.
To spot such an article is very easy these days, so it does not work anymore.
Here is an example of keyword stuffing:
We are in the business of selling foam mattresses. Our Foam mattress is the best. Check out the foam mattress section. if you are interested, contact our foam mattress representative. He advises you on the foam mattress's best offer. Follow us on foam mattress Instagram and foam mattress Facebook page.
You want to do quite the opposite -> to use the keyword or phrase only once in your article.
2) Hidden Text
Hidden text can be considered a breach of Google's Webmaster Guidelines. That includes links as well.
How the text or links can be hidden?
For example, using the same text color as a background. Or setting the text size to "0" (zero).
And please be careful with inserting the link in one small character as to the dot at the end of the sentence.
Also, placing text underneath the image can be seen as a violation of Google rules. If you are interested in how to place the image in your content see the article "Google Image Best Practices".
3) Cloaking
Cloaking is showing one kind of content to google and a different one to the users.
Let me explain it:
In the real situation, it looks like this.
(this is just a theoretical example)
You type a keyword in the Google search bar, for example, "drama movies in 2020":
You click on the specific link, but instead of the website abc.com (that in search engine results appears to be about movies), you end up on xyz.com which deals with "weight loss".
People who run the website xyz.com about weight loss tricked Google.
They want to get more visitors to their page so they showed Google that the website content is drama movies in 2020.
This is a very deceptive technique and when you think about that it does not make sense either (when it comes to the user experience).
In my opinion, what is the point of getting a user interested in drama movies to the website with weighting loss?
This is not relevant at all.
4) Duplicate Content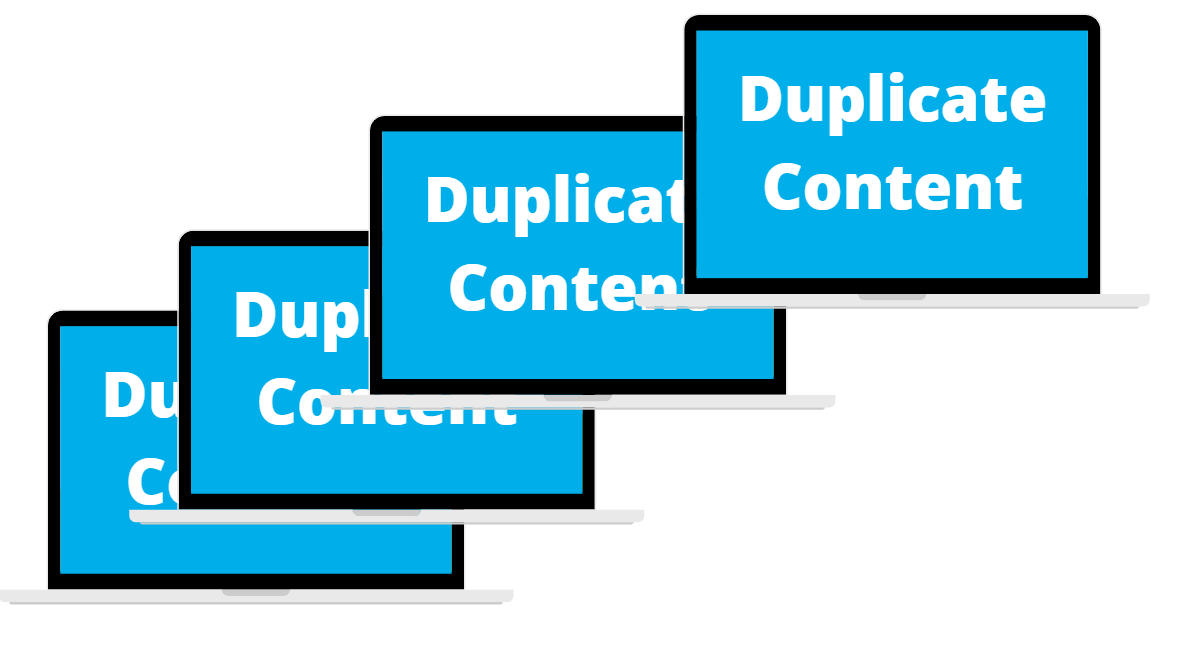 When you are creating a new article you obviously do research.
What you don't want to do is to copy other posts and paste them into your article and pretend that they are your own.
In other words, this is called Plagiarism.
There are tools that will detect such behavior and find out that you have not come up with your own content.
If you need to use the exact wording from a specific source, make a screenshot of that text and cite the source.
You can also have some sentences from the original text, but my advice is to put the text between quotation marks and cite the source as well.
5) Buying Links
Having backlinks directed to your website is generally beneficial.
But these back linking must be built naturally – that would be part of the white hat SEO techniques.
People are naturally very creative and they found out how to get more backlinks to their websites.
Some of them even made business selling the backlinks.
I strongly advise you not to buy such backlinks. This is considered a manipulative technique and google may punish websites using such backlinks.
6) Social Spamming
This one is very tempting for many newbies.
Having a link to the post pasted on many social media, forums, and comment sections, including a number of related Facebook groups…
Please be careful with that.
This method is only one level above email spamming and for only one reason – it is more successful.
But Search engines can easily detect this spamming and in the best-case scenario, your content will be hidden/not approved.
Here is a screenshot of the back office of one of my other websites (which I have not been using for more than a year).
You see that the comment section is full of spam.
I would simply mark them as spam and delete these spam.
On a Side Note – Google Ads
Google got better also in the ads field. I mean it used to be possible to run ads even without having a website.
It was possible to run the google ad, with an affiliate link in it.
A visitor who clicks on the ad is sent directly to the merchant site and once he purchases something, you get the commission.
Such a structure is no longer possible.
So in order to run a sustainable business, you have to have a website.
And even then you want to be careful with placing your ad.
So if you want to give paid advertising a try, you want to check the following link in order to avoid misleading content.
Otherwise, you jeopardize that your ad will not be approved and you want to avoid such messages: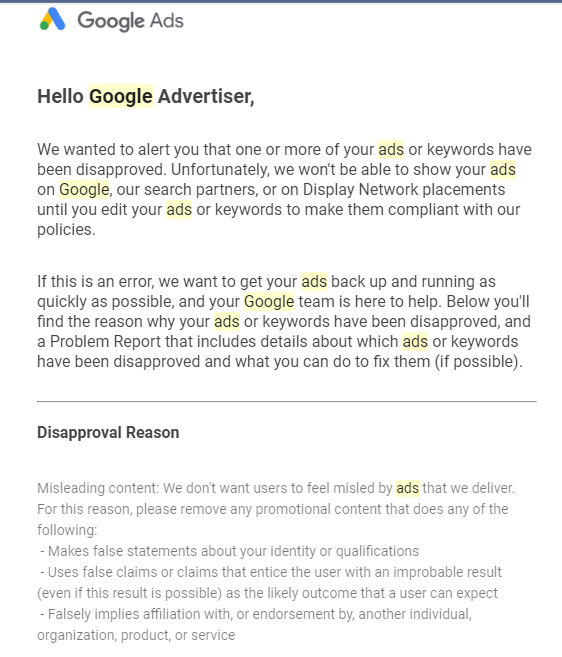 Let's Stay Away From Black Hat SEO
So I believe by now you understand that using black hat SEO is the wrong way how to get ranked.
There is no point in doing that.
Search engines these days are getting smarter and smarter so in order to keep your site alive in the long run you definitely want to do it the right way and apply only the white hat SEO techniques.
By applying manipulative tactics you won't get your business to grow.
It is not the way how business works.
You want to bring value to your readers.
You want your readers/visitors to come back to your site and reference you as an authority site. That way you build your audience and business in the long run.
If you have any questions, concerns, or you want to share your thoughts, please use the comment section below – but do not use it for spamming 🙂
Thank you for reading
Mike